June 15, 2021
Homegrown Youth on Record Attracts Big National Funding to Support a "Big Idea."
Homegrown Youth on Record Attracts Big National Funding to Support a "Big Idea."
YOR awarded $1 Million in funding from Philanthropist MacKenzie Scott and partner Dan Jewett. They will use the funds to expand local youth efforts and to increase opportunities for community-minded musicians.
Ten years ago, when Denver-based Youth on Record (YOR) received their first local community grant for $10,000, they thought they'd hit the big leagues.
"I remember we were elated. We felt like getting $10,000 from a prominent local foundation meant we could do anything. We were inspired that people were starting to take our innovative new model seriously," recalls Jami Duffy, YOR's Executive Director, who has served in this role for 11 years.
Now, YOR is welcoming another game-changing gift, but this time it comes with a few more zeroes.
YOR was awarded one million dollars from MacKenzie Scott and partner Dan Jewett, who announced their latest round of trust-based giving today. YOR, a Colorado grassroots, artist-led nonprofit, was among the many recognized recipients.
In early May 2021, Ms. Duffy received an email stating that an anonymous donor was interested in making a significant contribution to the organization. She responded right away, but the email was mysterious, and part of her was convinced that it was sent from a "Russian Bot." She went so far as to ask the donor team if they were working for the Russians – in jest, of course, but with a healthy amount of cynicism. In truth, the email was real and YOR's reality was about to change.
"I nearly fainted when the donors' team told me the amount, and that it was coming from Ms. Scott and Mr. Jewett. I was especially excited because I had read that Dan (Jewett) was a teacher, and YOR is deeply committed to liberatory and equitable education. And, I was thrilled that the funding was coming from a woman (MacKenzie) who is breaking traditional philanthropic molds.  My hand was shaking when they told me the amount. I wrote '$ 1 million" on a piece of paper (like I was going to somehow forget the amount). I'll save that piece of paper forever. This is the kind of call you wait your entire career to get."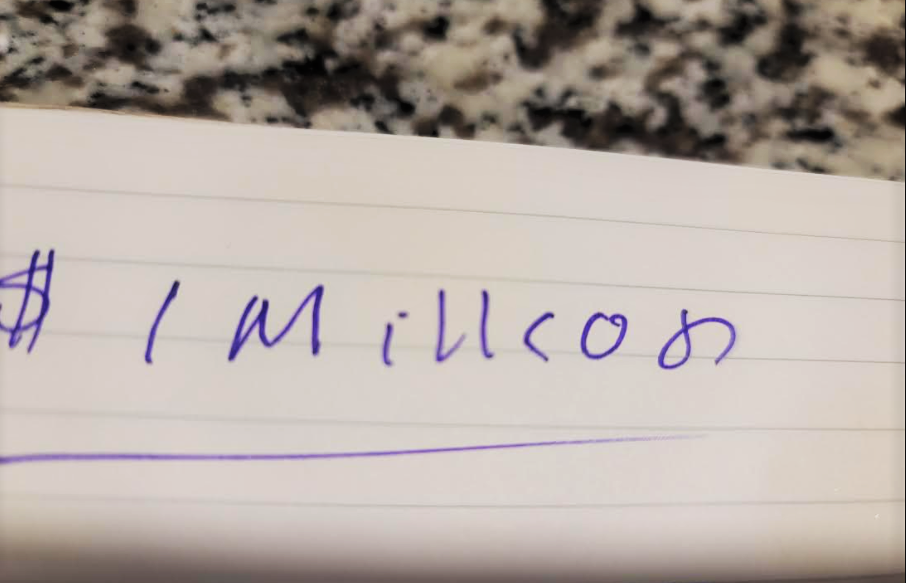 With the cat out of the bag, YOR can share some of their plans for what they hope to do with the largest contribution in the organization's history.
"We believe that when artists focus equally on artmaking and making an impact in their communities, the result is more economic stability. While we're not ready to reveal the whole 'Big Idea,' I can tell you we're launching a venture that will prepare and support artists throughout the United States to do just that -- make art and make an impact. Our "Big Idea" will help build a musician middle class throughout the country, and we're doing this by focusing on a triple-impact bottom line – artistic, community, and economic. Our 'Big Idea' will also address racial and social inequities in the US music industry," says Duffy. Ms. Scott and Mr. Jewett's contribution will offset 25% of the cost to launch Youth on Record's "Big Idea" which totals $4M in expenses over the course of four years.
In addition to launching their "Big Idea," YOR will use the funds to increase employee benefits, including offering retirement and health care for part-time employees, and mental wellness stipends for their team. YOR also plans to expand their offices to meet the needs of their growing team of local musicians.
This has been a significant year for YOR. During the pandemic, Ms. Duffy released an Open Letter to Philanthropy, calling for more trust-based giving. The letter garnered national attention by making its rounds through prominent philanthropic circles and was published in Nonprofit Quarterly and Denver Westword.
"We were told by Ms. Scott and Mr. Jewett's donor team they trusted us to steward the funds, and that it would come with very few strings. We know our work and our community need better than they do. They agree, and that's why it's up to us to use the funds how we see fit. When I was told about their approach, I thought, "Finally! This is some of what I talked about in my letter.'"
YOR's financial story is one of perseverance, resilience, and unwavering commitment to community. When Ms. Duffy came to YOR in 2009, the organization was too new and outside the norm to be considered a worthy investment by many traditional funders. So, the team learned to fundraise with a sense of entrepreneurship typically found in for-profit start-ups.
Each year, YOR has grown in both revenue and financial sophistication.  Their income has increased by 2,400% in eleven years, and 300% in the last five years. They currently have over 500 sources of income, with contributions ranging from $6 - $200k annually (and now, one million).  Follow Youth on Record's One Million Dollar Journey Here.
Youth on Record (YOR) recognizes that education alone cannot solve for systemic injustice, nor can it alone liberate young creatives. They know that art is a powerful tool, but it also cannot bear the sole responsibility for creating more equitable communities. Still, education and art, when integrated under the right framework, are powerful tools toward liberation and equity. YOR's education, music, and community programs (led by 20+ BIPOC, local community artists) support young creatives each year in becoming more free, more rooted in their personal power, and better able to thrive despite systems and circumstances that dis-empower and marginalize them.
Youth on Record combines the practices of artmaking, liberatory education, entrepreneurship, and an innovative approach to company culture to achieve their mission. That mission, empowering young people to achieve their academic, artistic, and personal best by employing professional, local artists as their educators, has embolden YOR's artists to meet the ever-changing needs of young people. During the pandemic, YOR immediately transferred all program offerings online. They also partnered with The John F. Kennedy Center for the Performing Arts last fall for Founding Our Future: An Arts Declaration of What's Possible . Each year, YOR reaches close to 2,000 young creatives.
More about Denver's YOR that you may not see anywhere else:
Colorado has two governor-appointed

Statewide Music Ambassadors

. Both have chosen to work at Youth on Record because of the organization's values, innovation, and community impact. Both

Stephen Brackett

(of Flobots) and

Shawn King

(of DeVotchKa) are working with Ms. Duffy on the "Big Idea."

YOR is a leader in company/business culture and has been named two years in a row as one of

Colorado's Best Places to Work

. In fact, YOR has an entire framework, developed by YOR's Executive Director, to advance bringing your whole self to work.

Diversity, Equity, and Inclusion aren't simply concepts to YOR, but instead are the very work they do on a day-to-day basis. They're often called to train educators and community leaders in this work.

Over 25% of YOR's staff are former program participants.

All staff are encouraged and paid to participate in meaningful and intersectional community and artistic work outside of their "assigned" work at YOR.

YOR's Executive Director, Jami Duffy, has recently been named a

"

40 Under 40

"

leader in Colorado.

Colorado Parent Magazine highlighted YOR on

"How an arts education program meaningfully engages students during these uneasy times."
For all Press inquiries please contact:
Andrea Viarrial-Murphy
720.620.0790