Stephen Brackett
Director of Special Programs / Co-Founder, Past Board President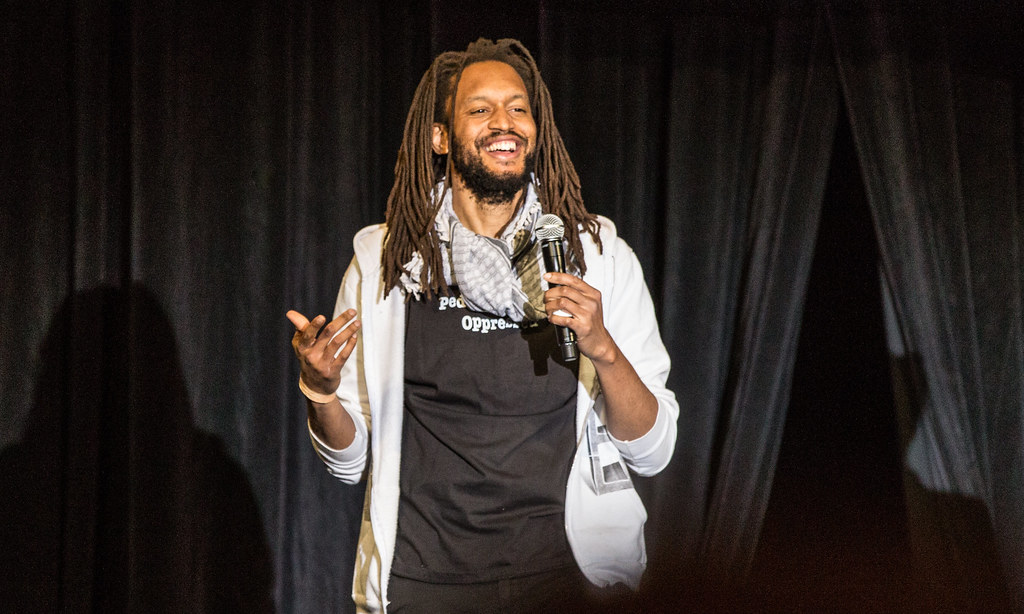 Stephen Malloy Brackett has been rhyming words as a calling and profession for the last 12 years. He has toured the world with his band, Flobots, using music as a platform for engagement and collective empowerment. The band's platinum hit, "Handlebars," has allowed Stephen to share the stage with many of his heroes including Desmond Tutu, the Dalai Lama, Rage Against the Machine, Public Enemy, Bernie Sanders, and Emily Keys.
His time as a philosophy student at Colorado State University nurtured his life-long love affair with the arts, education, and activism. Blending his passions, he co-founded the non-profit Youth on Record in 2008. Youth on Record exists to empower Colorado's youth to achieve their academic, artistic, and personal best by employing local, professional artists as their educators. To date, Youth on Record has impacted the lives of thousands of young people and after 11 years serving on the Board of Directors, Stephen is proud to join the staff this year as Director of Special Programs.  
Born and raised in Denver, he has seen a decline in arts education in the public school system, and is doing all he can at Youth on Record to ensure that all young people in Denver have the tools to tell their own story – be it through music production, lyric writing, poetry, spoken word or movement. Stephen is a driving force in curriculum development and program planning for Youth on Record.
Stephen comes from a family that set a precedent of using your gifts to benefit others. He gives credit to his mother, Ava Malloy Brackett, for setting a precedent that allowed no label to define her outcome. Stephen lives in his hometown of Denver, Colorado with his brilliant wife Jennifer, dog Scout, and beloved cat, Puma. 
Email: Stephen@YouthonRecord.org