Thanks to support from The Denver Housing Authority, DaVita, The Anschutz Foundation, The Boettcher Foundation, Denver Public Schools, The Borgen Family Foundation, The Mike Fries Family Foundation, The Libby Anschutz Brown Foundation and others we've completed our dream.
Our Youth Media Studio is the anchor tenant in the award-winning, LEED-certified La Mariposa revitalization project of the Denver Housing Authority. The community is part of La Alma/Lincoln Park, where nearly half live below the poverty line. Many of our students attend DPS intensive pathways schools, serving at-risk youth challenged by low attendance and graduation rates.  All of our students speak English as a first or second language. As an inclusive organization, we take all measures possible to support the LGBTIQ community. Hate speech and discrimination are simply not tolerated in our classrooms or at our YMS.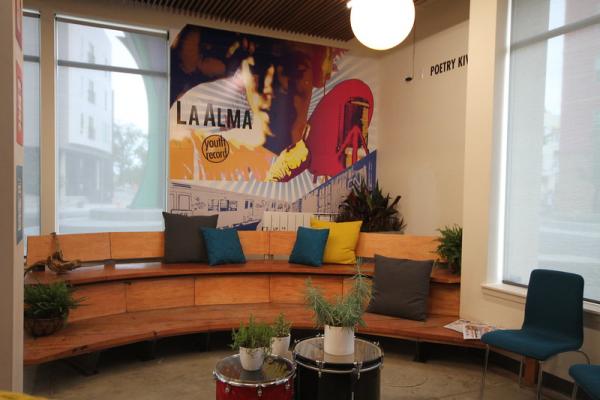 The Kiva
A great kiva is a large, circular structure that was designed and used by Pueblo natives in the American Southwest for ceremonial and political gatherings. Great kivas are one of the earliest examples of what archaeologists refer to as "public architecture." Youth on Record's "Poetry Kiva" serves as the centralized gathering place where young people collaborate on lyrical projects, and Denver's award winning youth slam poetry team, Minor Disturbance, regularly uses the space for practice and performances. Several national guests have already led workshops this unique space.
The Kiva, designed by Chad Holtizinger of Showpworks Architecture, feels like a world of its own within the Youth Media Studio, and provides a warm and comfortable atmosphere where students can express themselves as openly and creatively as possible.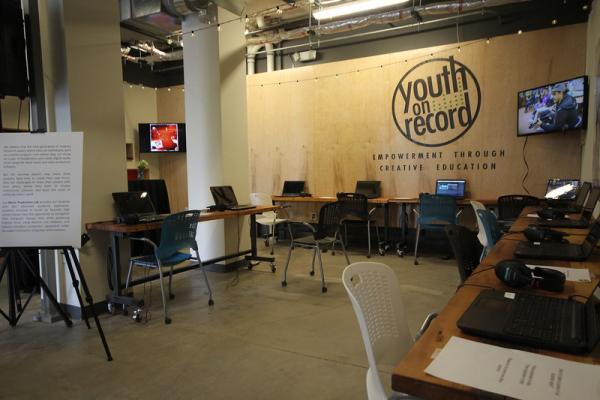 Production Lab
We believe that the new generation of students thrive in a spaces where they can individually work on creative projects –one where they can throw on a pair of headphones and create digital works of art using the latest music and video production software. But the learning doesn't stop there. Once students have time to create their own music, they are challenge to share their project with their peers, where thy both learn to receive constructive criticism, and learn the value of critiquing others' work. Our Music Production Lab provides our students with this advance academic experience. Students enrolled in Youth on Record's high school classes the opportunity to strengthen their computer literacy skills while producing original music using Abelton Live software, and industry standard production equipment under the expert instruction of partner artist mentors.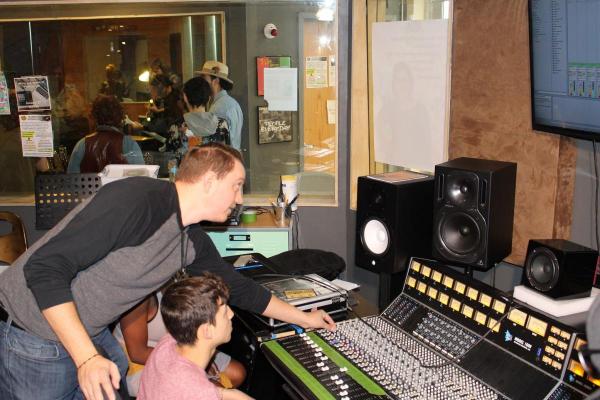 Recording Studio
Relying on the design expertise of musicians, sound engineers, and industry technicians like Allen Baca and Cody Noha, Youth on Record's State-of-the-art Recording Studio is designed to give students an unforgettable educational experience that will prepare them for careers in the creative industries.
As a social enterprise, our studio will host local, national and international musicians, and will generate revenue for our youth programs via intimate concerts and through the sales of a compilation album produced right here in the Denver Youth Media Studio.