Youth on Record and Breck Music partnered in June 2021 for a week-long musical residency in Breckenridge and Greater Summit County, Colorado with the following shared goals:
Youth, teachers, and the community at large believe the residency programming is a high-quality learning, musical, and artistic for future modeling in a multi-year partnership.

Residency bridges the urban-rural divide by building personal connections between youth and providing access to each other's communities

The residency serves as a first step to building Breck Music and Breck Create's organizational capacity to diversify its leadership, processes, and services to engage diverse issues/communities.

Residents take ownership of and pride in Block Parties.

Partnerships with service providers enable leaders within specific marginalized communities to feel welcome, happening at locations where people are comfortable. The experience of partnerships will have the feel of a community service rather than a big "festival."

Long Term Goal: Change the way Summit County celebrates, by creating opportunities for cross-cultural gatherings.
The majority of programming was youth-facing, with one adult workshop for educators, and neighborhood participation of all ages at the block parties. The workshop series culminated with neighborhood block parties that featured live musical performances.
YOR Youth Workshops for Breckenridge Residency: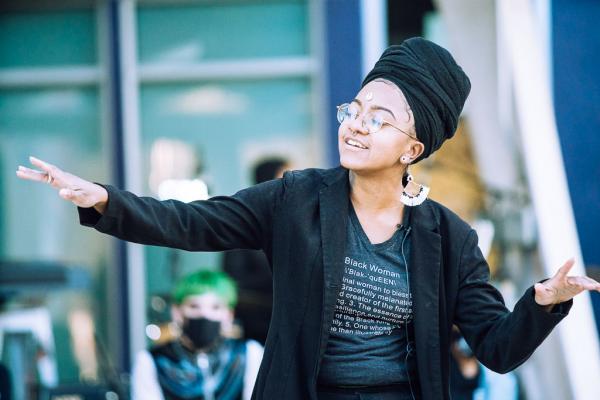 Diversity, Equity & Inclusion in Education
Moving Beyond Moral/Ethical Performativity and into the Depths of Meaningful Social Transformation
Colorado Music Ambassador, Stephen Brackett will lead a 2-hour professional development workshop designed to offer insight into Diversity, Equity, and Inclusion (DEI) in Education through the lens of music and the BIPOC artists who have beaten systemic injustice.
This workshop explores YOR's proven approach to increasing social-emotional skills, resiliency, academic success and achievement, post-secondary readiness, and economic stability in young people living or going to school in historically under-resourced communities and schools. Workshop participants are inspired to disrupt the status quo and enhance their DEI toolset to envision and implement academic programs that adequately engage and serve students in all realms of development and self-actualization.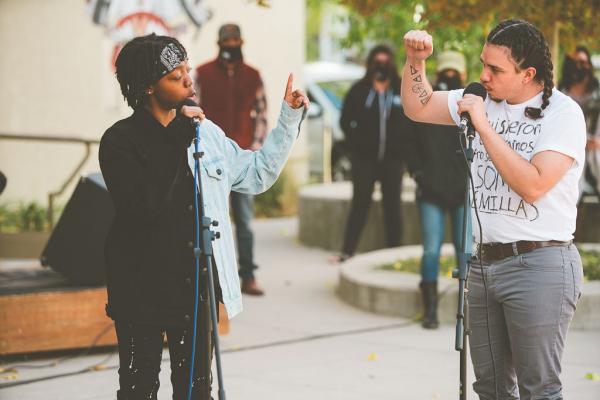 Finding Your Voice
This workshop is a practical approach to provide key insights, tips, and strategies to build confidence and make your words resonate. The session will focus on writing for spoken word and on spoken word performance skills. You don't need to have any spoken word experience to take this workshop.
This workshop was led by Elijah Lynch, also known as Smiley Gatmouth, who is a multidisciplinary artist who got his start in Denver, Colorado's, rich spoken-word community. His emergence into the intersecting worlds of arts, activism, and community cultivation began in middle school and continues as a Youth on Record Teaching Artist.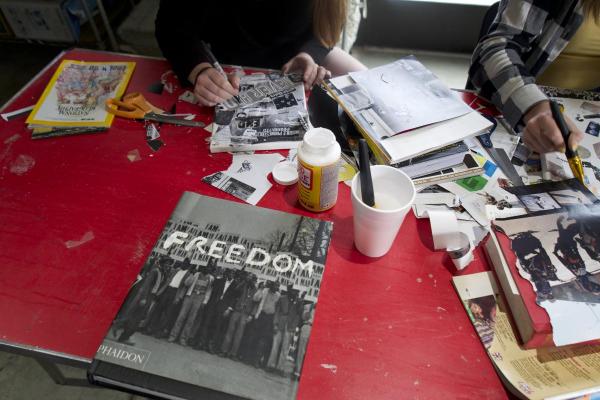 Remixing Media
In this collage/visual art class, participants will learn how to use a new tool that is useful when it comes to building a further extension of themselves. When we create, whatever we create further expresses our identity and who we are as individuals. In particular, collaging is a simpler form of physical art when it comes to the process, but collage pushes you to identify pieces of yourself in everyday life. It is a way to identify what is aesthetically pleasing to you and what brings the most feeling to your body, mind, and soul.
This workshop was led by Devin Urioste also known as Mace Windu, is a local Denver MC, producer and visual artist Mace Windu. Mace, being in his early 20s, has been roaming this city spreading his creative talents amongst various DPS schools, the University of Denver, Anythink libraries, and most importantly Youth on Record.