Tony Sly
Total Raised to Date: $5359.94
Total Raised this Year: $1000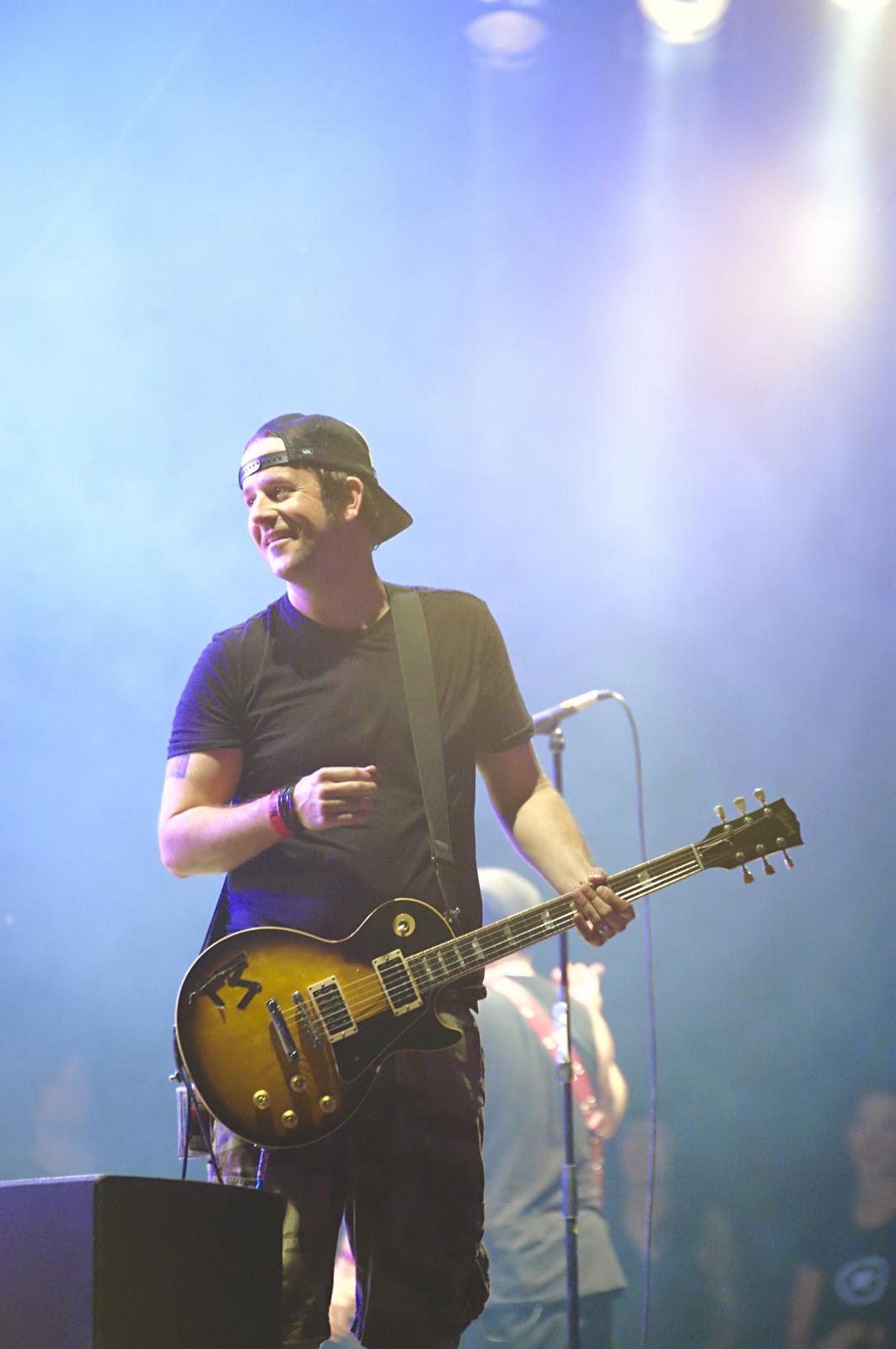 Tony Sly was born in November 1970 in Mountain View, California.  At an early age Tony pursued his musical passion. Tony came from a tight-knit family that was always very supportive of his musical pursuits, allowing Tony and band members to practice in the family garage at all hours of the day and night.
Tony was involved in bands from an early age. At 15 he was lead guitar and occasional singer for Anxiety. In 1987 at the age of 17, Tony joined No Use For A Name. He immediately proved to be an essential part of the band because of his songwriting skills. He helped the band release its full-length debut, Incognito in 1990.
In 1993 No Use For A Name went on to sign with Fat Wreck Chords for their third album, The Daily Grind. The band's popularity rose with the release of Leche Con Carne in 1995. This album featured the song 'Soulmate' which was the first Fat Wreck Chords single to ever get played on MTV. Tony recorded 9 studio albums with No Use For A Name, and spent 23 years extensively touring the world.
In 2008, Tony started recording demos for what he announced would be a solo acoustic project. The 2010 release of Tony's solo debut, 12 Song Program. In 2011 Tony followed up 12 Song Program with the aptly named melancholy record Sad Bear. This record highlighted Tony's depth as a songwriter as he tackles seemingly all of life's trials and tribulations. Additionally, in 2011 Tony collaborated with Lagwagon front man Joey Cape and fellow buddies Jon Snodgrass of Drag the River and Brian Wahlstrom to form the acoustic quartet Scorpios. Scorpios put out an eponymous record that year and toured extensively in the US, Europe and Australia to great critical review. The last Tony Sly release was the an acoustic album with Joey Cape put out by Fat Wreck in in June of 2012.
Youth on Record is so grateful to have a partnership with the Tony Sly Music Foundation