Jesus Rodriguez
Young Creatives Coach He/Him/His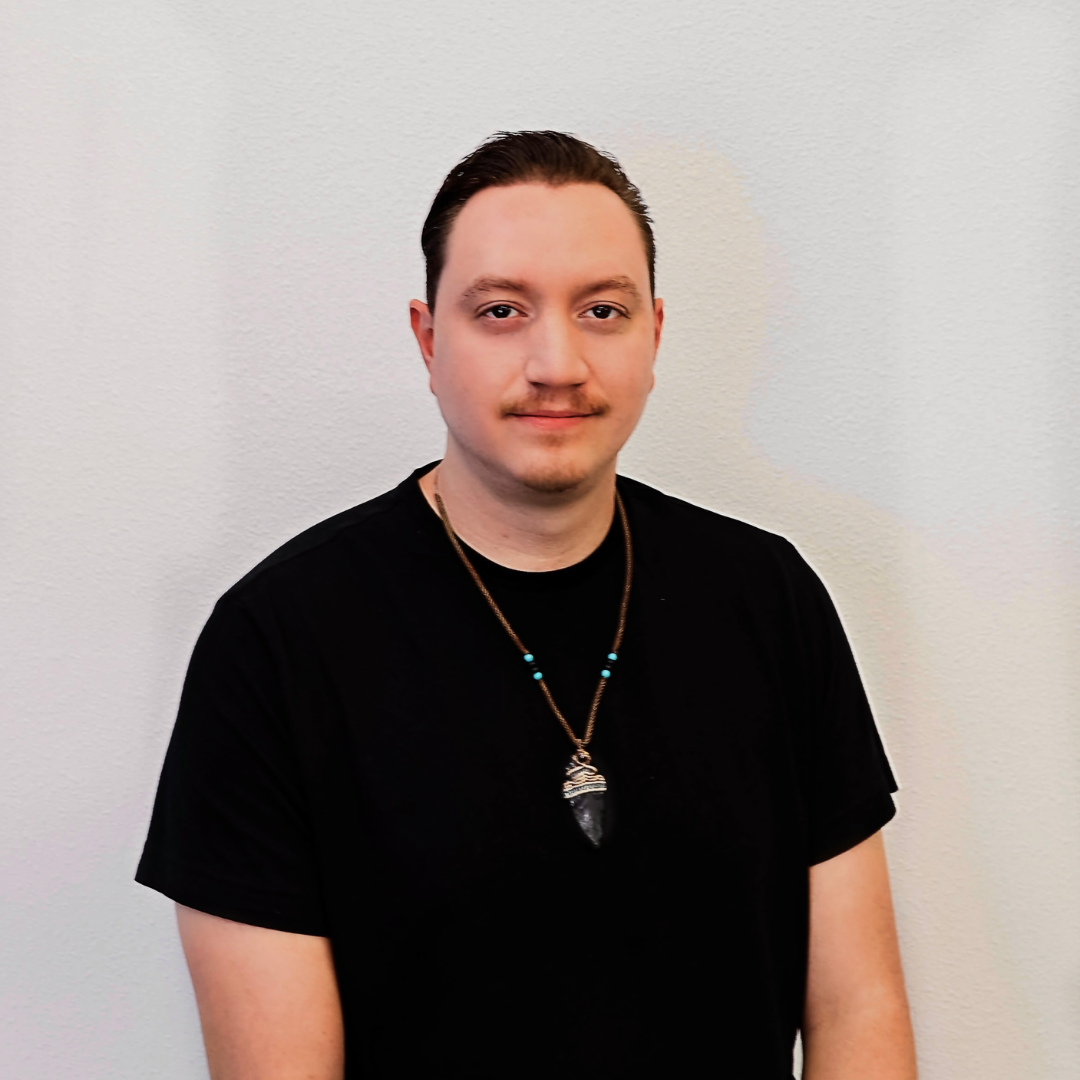 Producer, Song Writer, Audio Engineer, Husband & Father
 
Early Life
I was born in Denver Colorado as a first generation Mexican American, and raised in the Athmar Neighborhood. My first experience making music was at the age of 10 with my older brothers, downloading music from Limewire, and writing raps. My introduction of Hip Hop came from a mentor in an after-school program during middle school. I learned about the culture and fell in love with writing, engineering and producing Hip Hop music. I used music as a form of self therapy, expression and processing life through my lyrics. Throughout high school I kept pursuing and creating music. After I graduated I pursued a career in audio engineering. In 2016 I graduated with a Bachelor's degree in the recording arts through CU Denver.  
Youth on Record
My love for music and the realization of supporting young artists aligned when I moved into the La Alma Lincoln Park neighborhood in 2014 and started to volunteer my time at Youth on Record. I became the main recording engineer for Open Lab, and supported the youth record and produced their songs. This led to a staff position as a Programs Coordinator at Youth on Record in 2016. Now as a lead for Open Lab I strive to create a safe space for young artists driven to learn, create and collaborate to develop their artistry. Open Lab provides youth a community where they are welcomed and empowered. I understand the importance and difference a space like Youth on Record can make in our youth's lives. That is why I love doing what I'm doing.
Music
Youth on Record has been a blessing in introducing to me a wide array of musicians that I have been able to record, produce and learn alongside of. I have been building my skills as a producer, and mixing engineer and have been recently working on  personal music. I started a project called The Archetype Analysis. The Archetype Analysis is a series of song releases that will showcase the process of creating songs from start to finish. As a listener you will be able to hear the first melody hums, chords, and/or lyrics that inspired the creation of the songs. The journey will eventually take the listener to hear the final master version of the songs. Check it out if you have a moment! 
Email: Jesus@YouthonRecord.org