Denver Meatpacking Company
Total Raised to Date: $36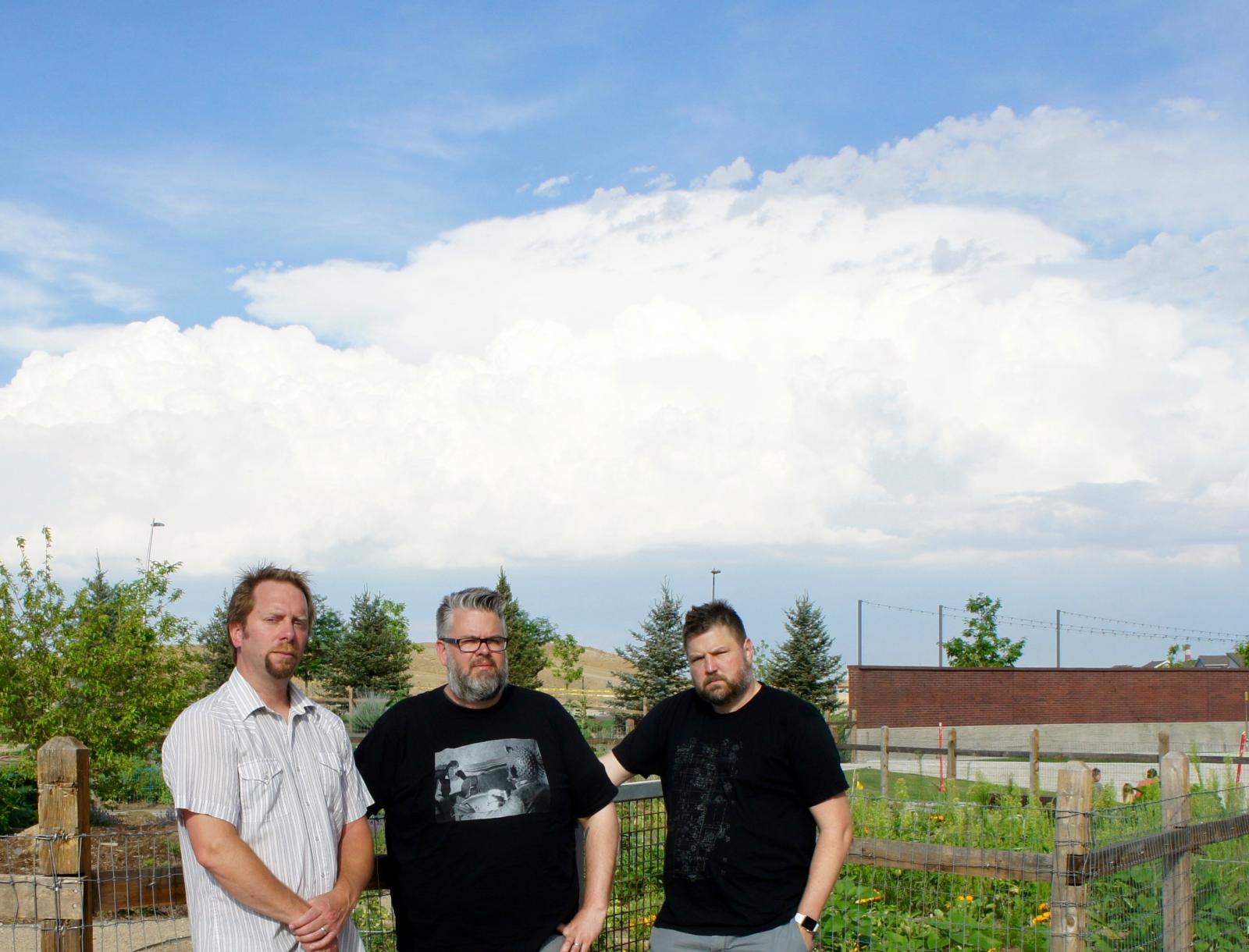 Denver Meatpacking Company is a band that is 25 years in the making. It was that long ago that drummer Jerome Bellian and guitarist/singer David Simutis met, while their bands played in the same circles in the college town of Oxford, OH. 

The two crossed paths when they were both living in Houston back in 1998. It was a random meeting at a bar with Jerome sending a shot of tequila over, but no music plans were hatched. It wasn't until each had moved to Denver from California -- Jerome from Northern California, David from Los Angeles, when they started playing music together. Bassist Alfred Mueller also relocated to Denver from Los Angeles and was a natural fit for the band, since he'd actually been in the illustrious Karate Pants with David.

The name is a nod to their adopted hometown and Jerome's first job as a butcher, though they decision to name the band DMC was actually left up to their social network; the band put up an online poll and let their friends choose it for them.

The new combo quickly got to work, firing out a dozen tracks in under a month and taking advantage of a large social network of musicians and people in the music business to help bring attention to this project. The friendships included legendary studio wizard Paul Hamann (Pere Ubu, Wild Cherry, James Gang, fIREHOSE, the Black Keys), owner of Suma Recording Studio in Ohio. Hammann engineered the trio's debut, which was recorded and mixed in whirlwind fashtion.

Entropy, the resulting debut album, is a raw batch of straightforward indie rockers that wouldn't have sounded out of place 25 years ago. 
 
YOR Support
Upcoming Shows:
50% of Merch Sales
Shout out from Stage
Call to  Action Text to Give
April 7th - Mutiny Information Cafe 
100% of the show goes to YOR
50% of Merch Sales
Shout out from Stage
Call to  Action Text to Give