The Unlikely Candidates stopped by Youth on Record when they were in Denver on March 25th, 2017. They recorded "Ringer" which will be featured on an upcoming compilation album. Later that night they played a SOLD OUT show at Lost Lake and ignited a little more energy into the Denver music scene.
More about The Unlikely Candidates
The Unlikely Candidates light up venues every time they take the stage.
Based in Ft. Worth, Texas, this alternative rock band was initially formed as an acoustic duo by childhood friends Kyle Morris and Cole Male, then expanded to include guitarist Brenton Carney, bassist Jared Hornbeek, and drummer Kevin Goddard.
Building from strength to strength in recent years, The Unlikely Candidates signed to Another Century Records in 2016 and crashed Alternative Rock radio with two infectious singles, "Your Love Could Start a War" and "Ringer," which is currently in the format's Top 40 and climbing.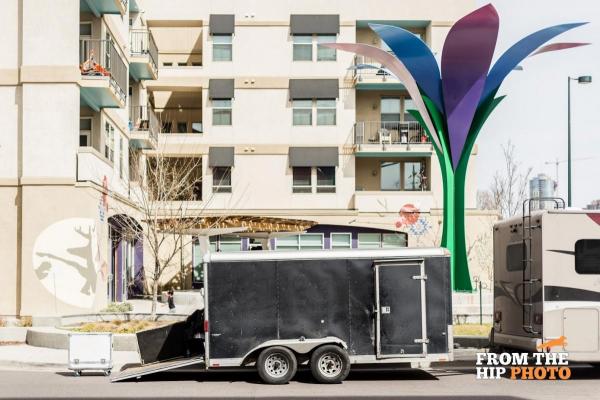 The band has been covered in The New York Times, Esquire, and Perez Hilton, they have toured with St. Lucia, Nothing But Thieves, Weathers, The Moth & The Flame and has performed at key music festivals including Bonnaroo, Firefly, Riot Fest, and SXSW.
Most recently, The Unlikely Candidates were selected as part of Taco Bell's Feed The Beat program, and "Ringer" has enjoyed extensive in-store play with major brands, including Whole Foods and Guess Jeans stores nationwide.
Now, "Ringer," "Your Love Could Start a War," and four more danceable, indie-infused alt-rock tracks will appear on The Unlikely Candidates' new, six-song EP, Bed of Liars, out February 17, 2017.
Vocalist Kyle Morris elaborates on the band's first release for Another Century: "Bed of Liars is the first time the band truly defined itself in sound. It also marks the departure from observations on humanity to introspections on being human. The messiness, contradictions, and compromises of love are unraveled between life's tangled sheets of grey, as the band's focus shifts from the head to the heart."