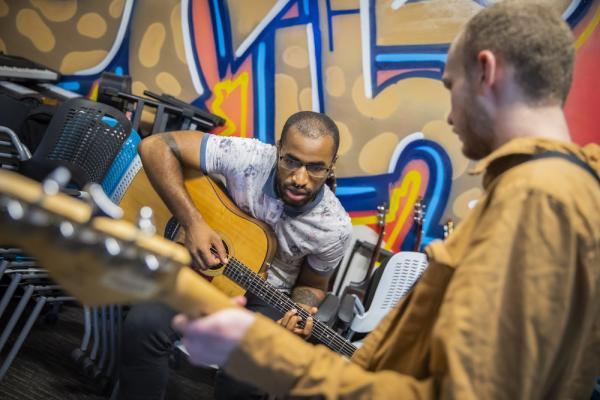 About Kid Astronaut
Youth on Record had a blast hosting local Denver artist Kid Astronaut for a YOR Session. The Session was really organic and our youth got participate and to play bass guitar and drums on the track. We even had our partner artist Bianca Mikahn feature a verse on the song. Kid Astronaut vision and youth support made the experience free flowing and wonderful for all! Be ready to hear Purple Lemon Sky on our Vol.3 compilation album.
Photo credit: Chris Hagen
By slipping through portals, time, and dimensions - we're able to find Kid Astronaut's music the perfect soundtrack for soaring through the outer and inner cosmos.
Born Jon Shockness on May 23rd, 1990 in Denver, Colorado. Kid Astronaut is a visionary, a musician and a creator.
Whether you're a part of a live show, the album listening experience or a visual presentation, Kid Astronaut's music will draw you in leading you on a incredible journey of love, loss, inspiration, connection and more. Follow KID ASTRONAUT: IG/Twitter - @kidastronavt