June 8, 2023
Youth on Record Goes to New Orleans
Dear New Orleans, your energy, culture, cuisine, music, and vibe! It is one thing to go visit New Orleans, it's another story to go to New Orleans and connect directly with culture bearers connected to the source of music and culture. - Love, Youth on Record
This May, Stephen Smith-Contreras (Director of Academic Success) and Mona Magno (Youth Success Manager) at Youth on Record had the opportunity to travel to New Orleans for the MYDA (Music Youth & Development Alliance) convening produced by ELMA Philanthropies. The Youth on Record team was also able to travel with two young creatives, Kenny P and Kayia G who have been connected to Youth on Record for several years. The MYDA convened in New Orleans. It was an exciting opportunity to build and connect with other young creatives from similar programs across the US. 
Travel Day and Touch Down in NOLA!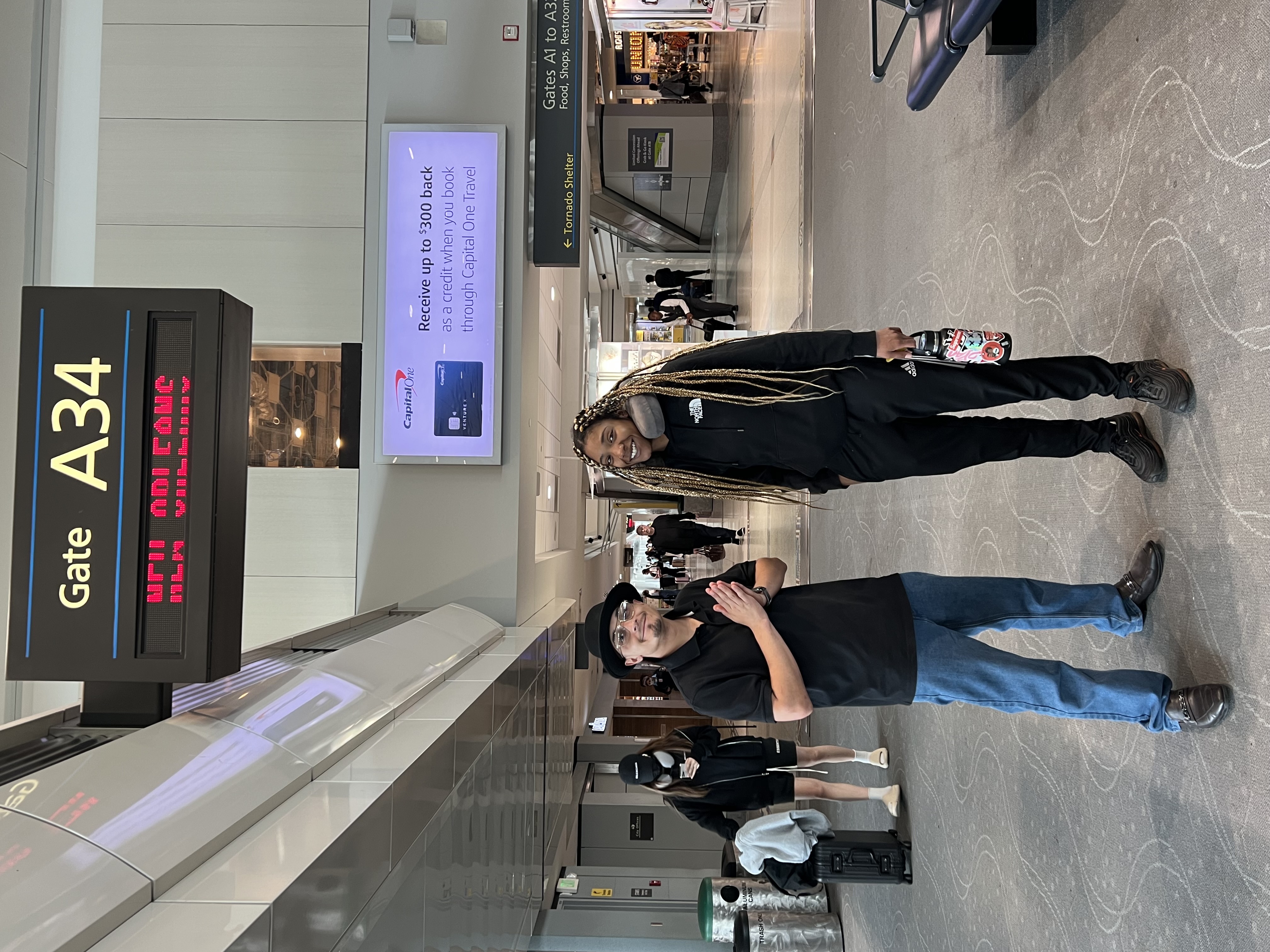 First off, Kayia and Kenny have never flown in an airplane, nor have they been to New Orleans although Kayia has deep roots in New Orleans (her uncle was part of Galactic!)
Immediately it was evident that we were going to be very well taken care of by the YEP team. Nikita and Darren, both leads at YEP curated an amazing experience full of opportunities for musical exchanges, creativity, and much more. Also, Mac Phipps a significant member of New Orleans hip hop/rap history connected to Masper P's No Limit Record Label  is now part the YEP staff (check the NPR podcast Louder than a Riot's story on Mac). 
YEP has several buildings, many which they own near downtown New Orleans. They are running music and arts programs out of their space, have a space for sports (street basketball court), and have two spaces where they provide young people with with direct customer service and training. One is a thrift store, the other a bike shop that also does repairs. YEP is located in an area of New Orleans which is known as the birthplace of jazz, and where many significant musicians from the Jazz scene went on to further develop the sound of American and African American music in the early 1900's.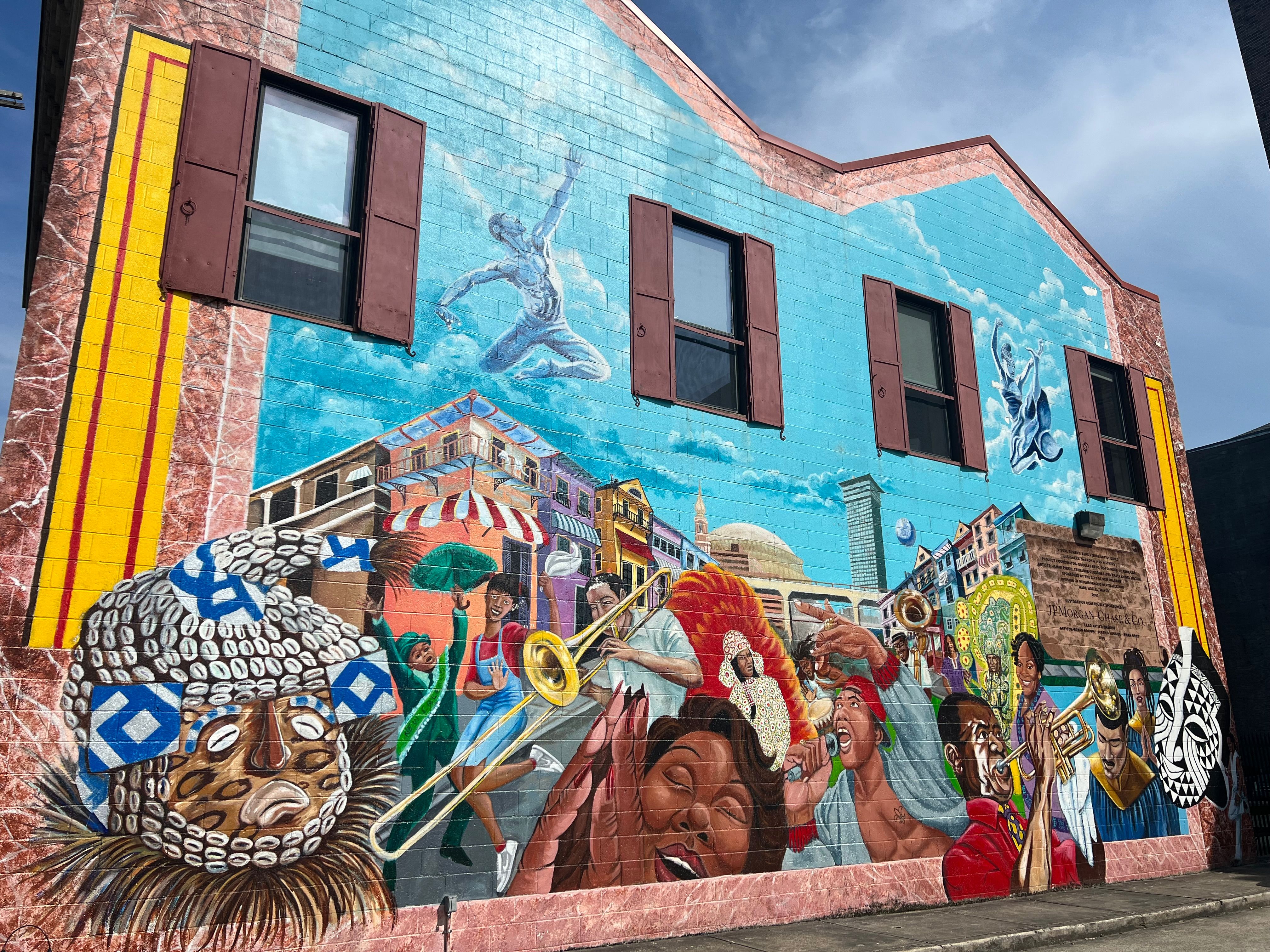 We were introduced to a gentleman named Jonathan Bloom, a historian, a culture bearer from New Orleans who knows everyone in the city. He shared so much knowledge and history about music, culture, and the history of NOLA. He spent every day with us.
We then spent two days at the Ellis Marsalis Center for music located in the 9th ward of New Orleans. The 9th ward is one of the areas hardest hit by hurricane Katrina, and there is still evidence of this through the markings on many of the houses and overall challenges within the neighborhood. One Uber driver stated that there are still many struggles in the community and that 'the youngsters are running around the neighborhood acting like cowboys.'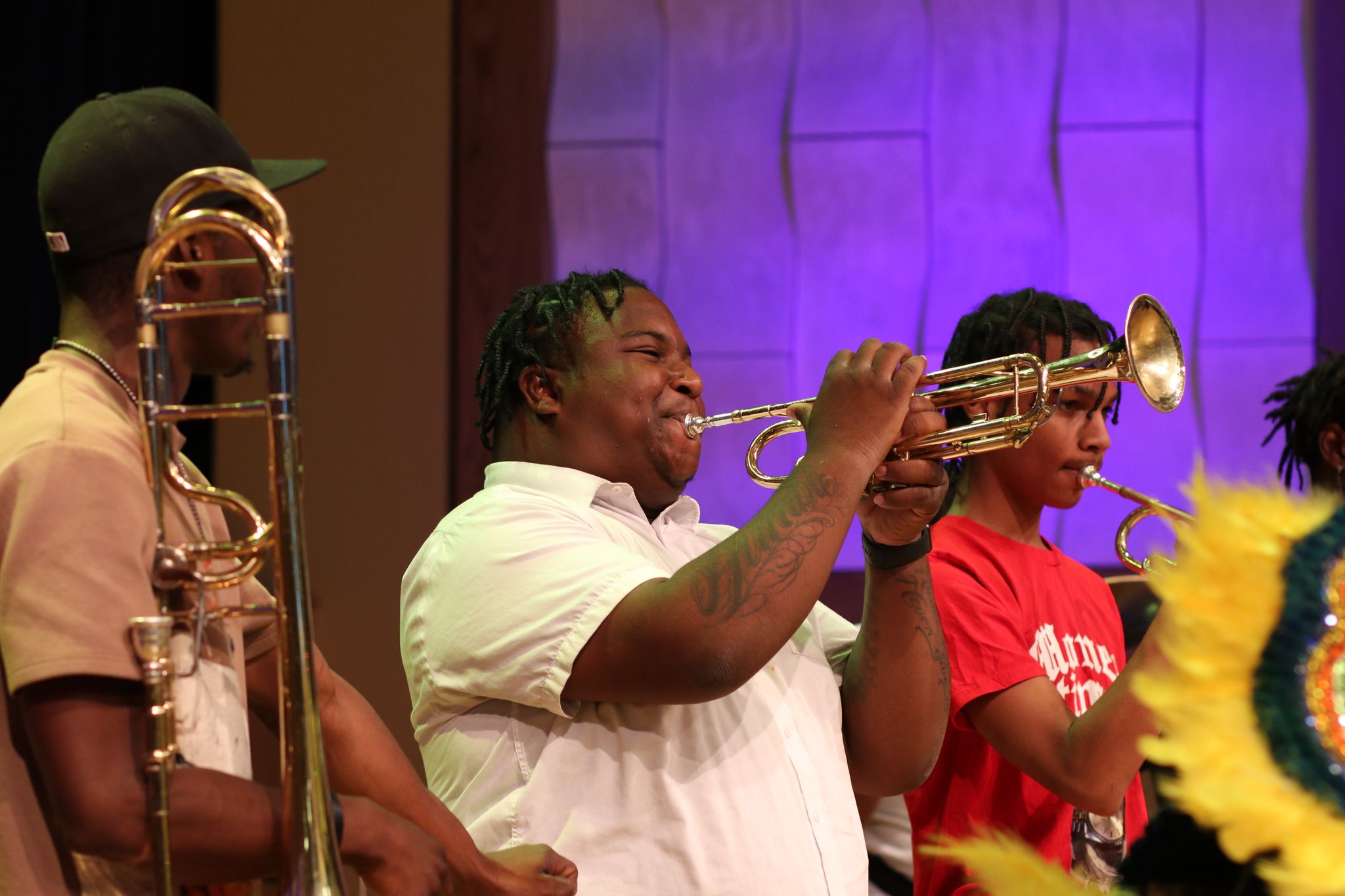 The Ellis Marsalis Center for music is a gem in the heart of the 9th ward. It was built post Katrina and offers grade A musical instruction for $20 per class. There are scholarships offered, but as their director says for many families $20 per class is still a lot depending on their circumstances. Regardless, the cost ensures that there is skin in the game and makes this opportunity an investment. The center is top tier, they have a large performance hall with a Steinway grand piano, an exceptional $100k recording space with a digital board, and various breakout rooms to support multiple classes at once. Everyone must take a piano class and learn to read in addition to the instrument of their choice. They have so much engagement that they have bought up several homes on the block and turned them into classrooms.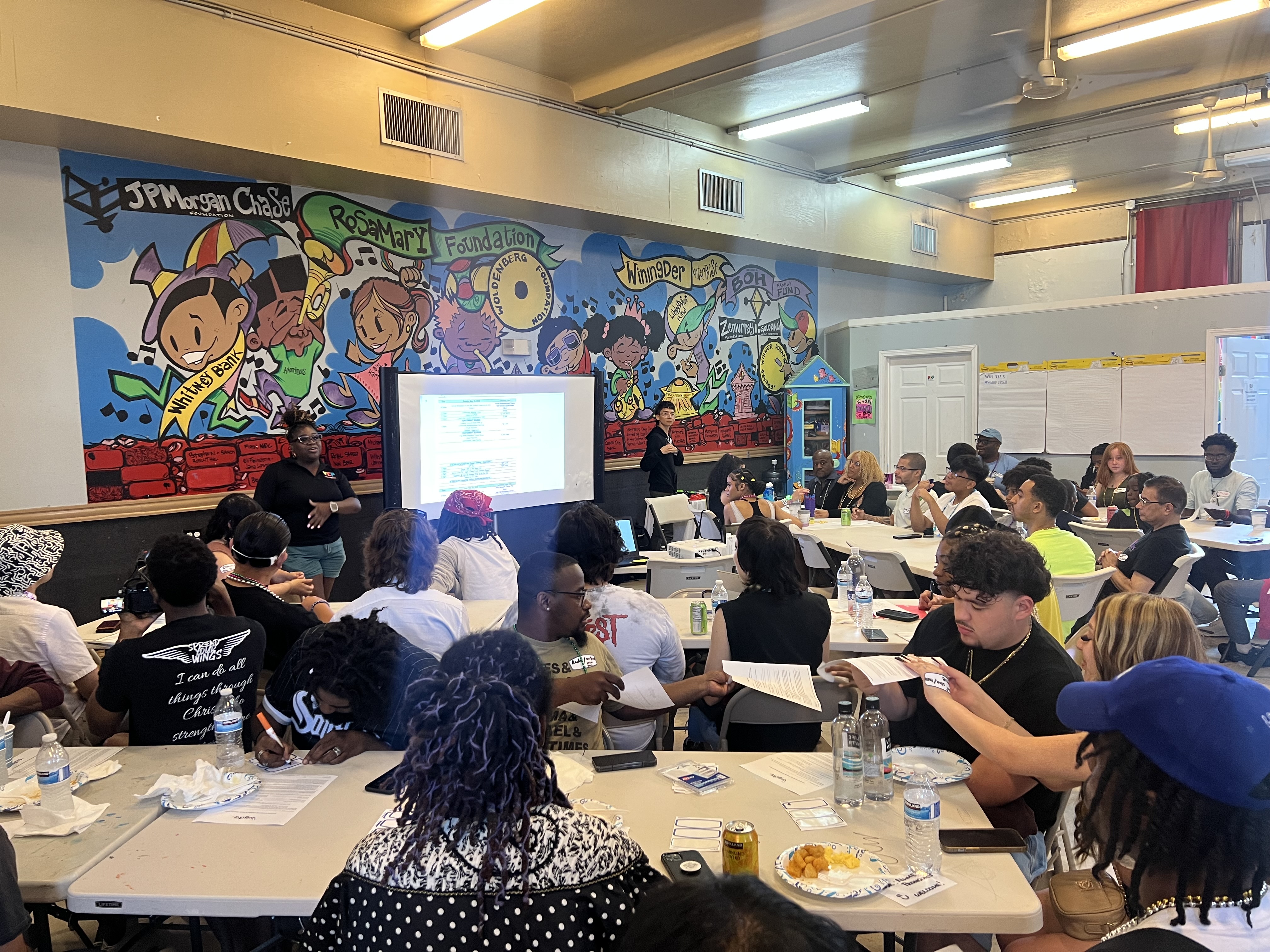 The young creatives that joined the trip came from NYC, Chicago, LA, Bay Area, New Orleans, Salt Lake City, Ann Arbor, and Denver. They were able to spend time advancing their craft and collaborate in the studio. They also were introduced to music business concepts and met several leaders in the music industry including talent buyers from Tippatina, the classic New Orleans club.
The final day in New Orleans, the group of young creatives all performed. The musical level was HIGH. It was really great to see this generation of musicians perform and showcase their skills. The musical diversity and style was exciting to see.
Now what went down as the finale was a spiritual experience. Nikita from YEP brought together one of the city's baddest brass bands and also invited one of the Mardi Gras Indians (see this history) and a 2nd line social club stepper to join and tell us about their culture and to perform. This was magical. It was medicine. It was spiritual.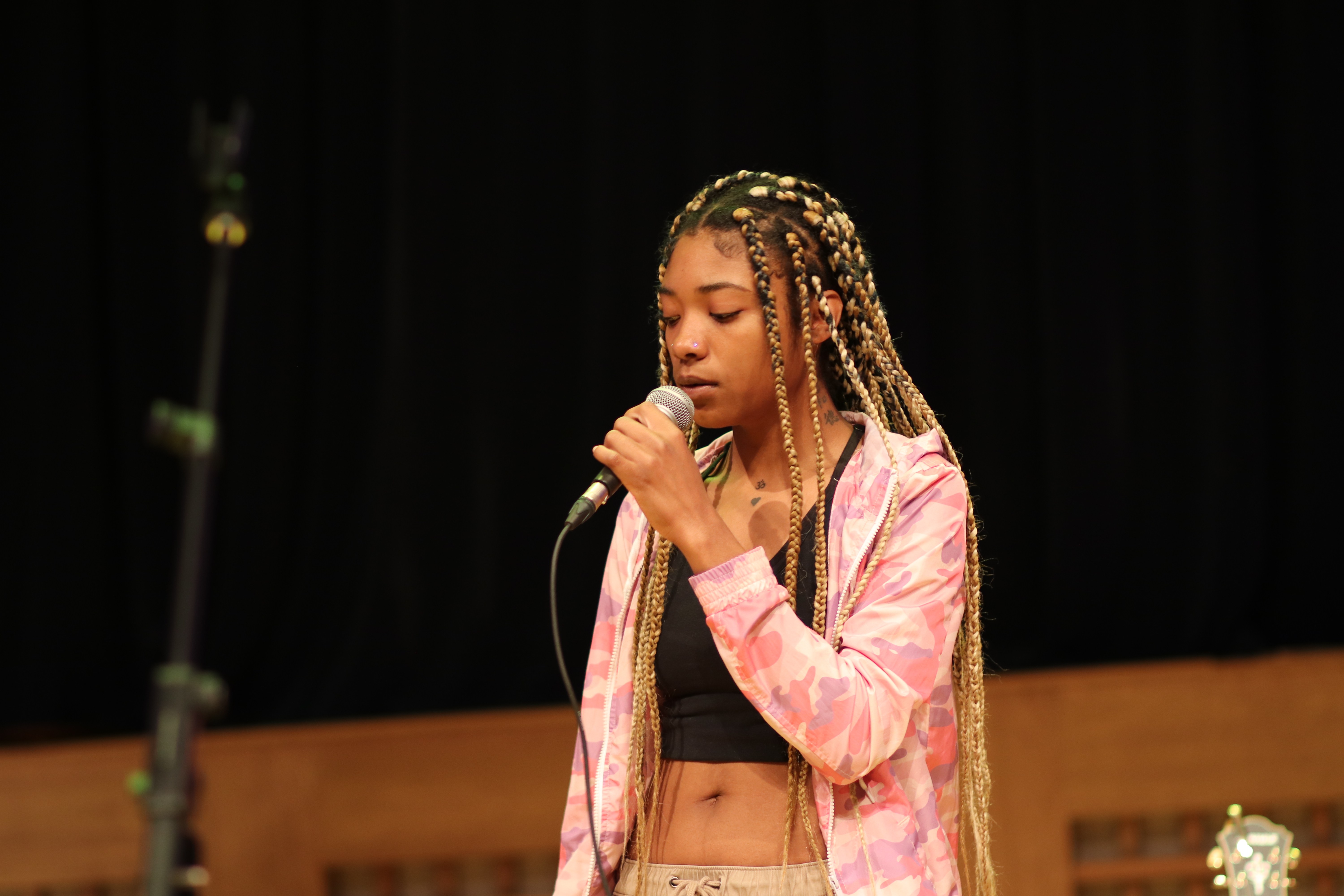 Reflection From Kayia:
"My trip to New Orleans, Louisiana was something I've always wanted to do. I was very grateful to connect with some of my roots. It was a beautiful city with an insanely loved and appreciated, Music culture and community. As well as the food that will absolutely bring me back one day. This New Orleans trip was a short journey that I will remember forever."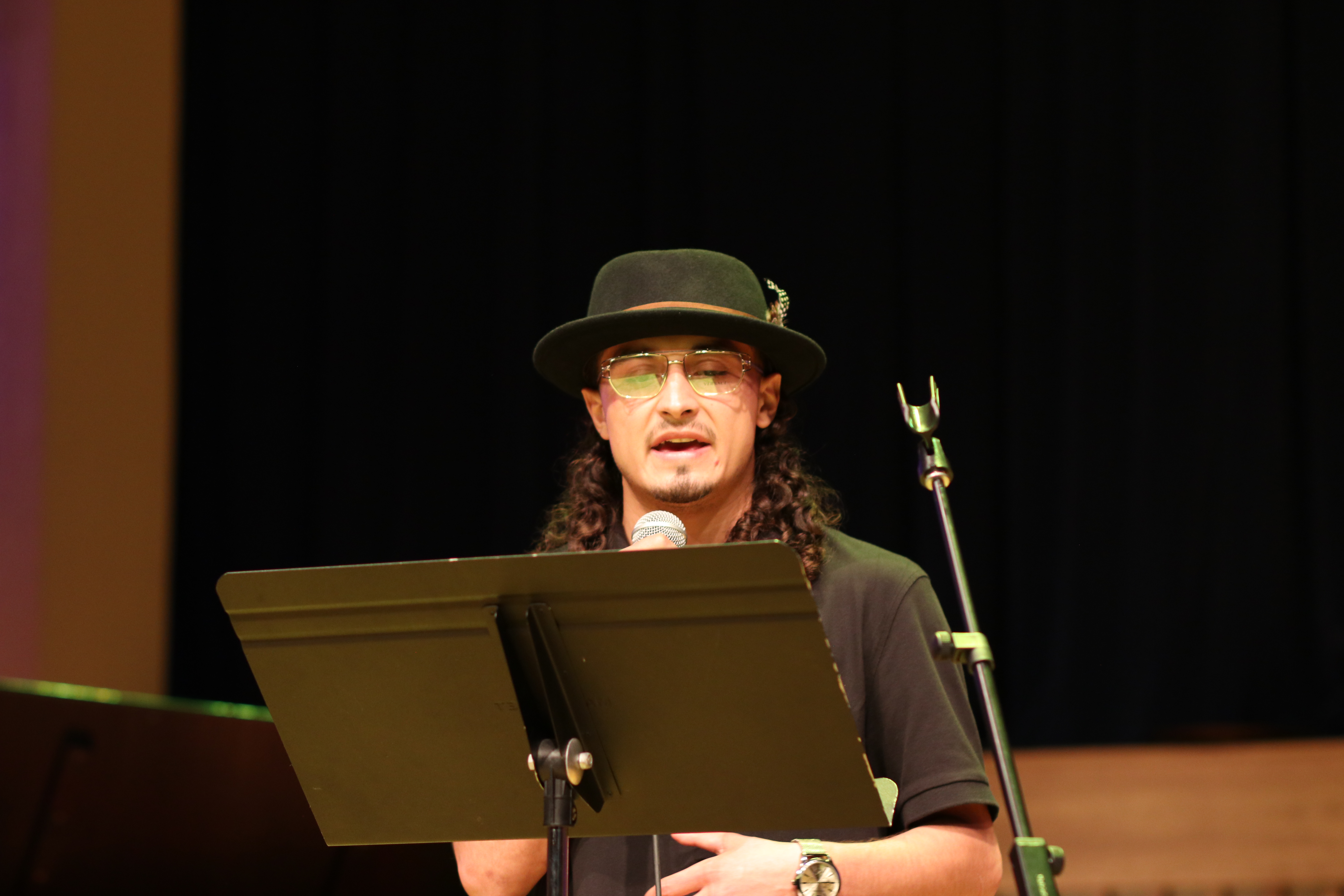 Reflection From Kenny:
"What an experience Youth On Record gave to us Youth! Y.O.R flew four of us out to New Orleans, 2 adults and 2 youth, for 5 days making the experience unforgettable! My personal experience I would trade for nothing for being able to perform in New Orleans, learn the culture and collaborate while also making relationships with kids from across the country! Day one I had so much anticipation with it being my first time going on a plane but it was smooth and when we got there the first thing I noticed was how humid it was! We also were welcomed right away with us being invited to a dinner where we got to meet everybody and enjoy our first southern dish! Day two I didn't know if it could get any more amazing but Y.E.P really looked out for us, serving us both breakfast and lunch, breaking the ice between everybody, then giving us the best tour of the City ending right at Cafe Du Monde and the boardwalk! Day three was our introduction to The Ellis Marsalis Center For Music and just like we did on day two except this time on the stage we freestyled and jammed for hours after we had amazing workshops pertaining to what we specialized in, I got to learn about music business and poetry finesse! Day four was performance day and my favorite day, I collaborated with Elle, a musician from New York being able to read one of my poems while she hummed and played the piano! They also brought in many locals throughout the trip but day four's locals really impacted me by sharing their heritage and culture through song and dance! Day five was bittersweet with me being able to reflect on what I had experienced, enjoyed and learned throughout the whole time! I was ultimately able to bring back to Denver more appreciation for life, an unexplainable appreciation for Youth On Record and encouragement for any Youth that has a chance to experience anything like this, please try it I would do it as many times as I can given the opportunity!"