January 23, 2023
YOR Team Q&A: Catching up with Andrea Viarrial-Murphy, Youth on Record's Deputy Director!
Andrea Viarrial-Murphy has been on the Youth on Record team since 2010 as a board member and served as the Vice Chair of the Board of Directors from 2011-2013. At this time, YOR was still known by its previous name, Flobots.org. In her 12 years with YOR, Viarrial-Murphy has supported many facets of the organization's growth, championing strategic development in youth development, mentoring, volunteer management, special events, marketing, fundraising, local musician advocacy, and more. She's most recently served as Director of Giving and Growing, and started her YOR career as a part-time Operations Manager.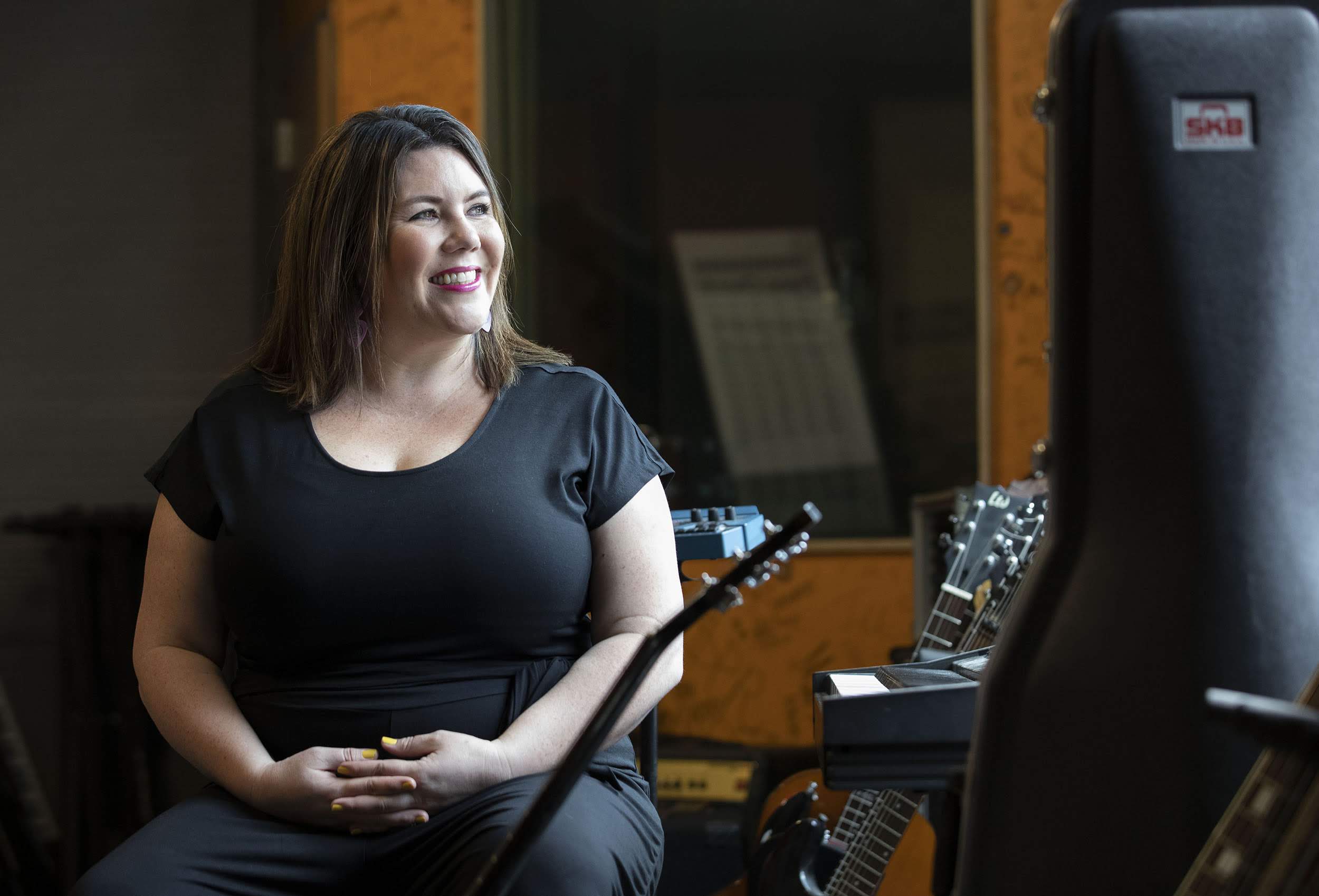 Catch up with Andrea Viarrial-Murphy, Deputy Director!  
Q: What do you love most about Denver?
A: "I have been living in Denver for almost 23 years, and grew up in Arvada. What I love about Denver is the community, the people, the magic that is often created when groups come together. I love the two degrees of separation. I love that at any moment, I may run into someone I know. That feels like home."
Q: How would you spend your ideal weekend? 
A: "Ideal weekend, hmm, this is hard, I have a few options: Spending time with my husband and Chihuahua Myriah Joy Murphy, being with family, or catching up with friends, catching a show, or visiting our favorite winery, Bonacquisti Winery for their Vinny and Vinyl Club."
Q: How has Youth on Record transformed during the 12 years you've supported the organization? 
A: "We have come so far in the 12 years that I have been involved with YOR. It's been magical, an adventure, and very challenging at times.
It all started at a Friends of Flobots meeting at the 2701 Larimer office space. I started off as a board member and started to support our events and fundraising efforts. I have watched our team grow and develop, some to go off and do other amazing things in the community. It has been an honor to watch and support Jami in taking this organization to the next level year over year. I eventually joined the team in 2015, and what a ride it has been. 
One thing I will say is we don't play small at Youth on Record. We like to push the envelope, We love to innovate. It's important to pivot when needed, stay creative, and listen to your team. I can't believe we are serving nearly 2000 young people and there are still SO many more to reach. From starting as an afterschool program to now offering for-credit classes and career pathway opportunities, and becoming a co-owner of the UMS. The Denver Post was correct when they called us 'Colorado's Maverick Nonprofit.'"
Q: What would you tell your younger self if you could?
A: "Save at least $25 / paycheck and increase when you can. Relationships matter, it does matter who your connections are. You aren't going to be working in the criminal justice system or become a profiler, you are going to do something much bigger and better! Always trust your intuition. Connect with as many women as you can!"
Q: What inspires you about the young creatives we support?
A: "They are authentically themselves, so talented and creative. 
I think when I was in high school I was constantly trying to figure out who I was and how I was going to act in certain groups and situations. I often shifted my way of being, just a little, to fit into different groups. It took me a minute to truly be my authentic self, which is so freeing when that happens!"
Q: What's a band/musician you haven't seen in concert yet that you'd love to see? 
A: "Pearl Jam."
Q: What do you hope to accomplish in this next chapter with Youth on Record?
A: "I am so excited to be in this new position and help take YOR to the next level. I am looking forward to continuing to strengthen our systems and processes, serve more young people, grow our donor base and strategic partners and support our team to grow and develop into the leaders they are meant to be. Also, let's have a little fun while we are at it!"