December 28, 2016
YOR Recognizes Rock Star Volunteers!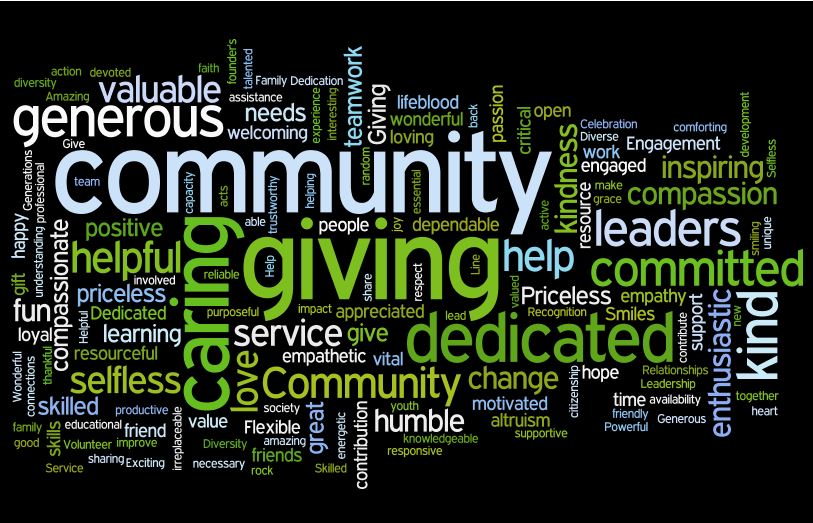 We are so grateful for the amazing volunteers who have come into the Youth on Record family over the past few years. I truly believe that volunteers can be the back bone to an organization. 
We have implemented a tradition to not only acknowledge and recognize our outstanding volunteers, but to celebrate the talents they bring to us throughout the year. Of course every volunteer we have is truly amazing, however, we have a few key extraordinary individuals who really went above and beyond the call of service in 2015 and 2016.
2015 ROCK STAR VOLUNTEERS 
Marketing and Events Rock Stars
Kacie Minner -- Volunteer Since July 29th 2015
Bridget Fogarty -- Volunteer Since August 5th 2015
These two ladies jumped into YOR before we really had a lot of structure in place for our committees and volunteers. From Marketing, to the Real Rock Star Awards Gala, these two were an extension of Andrea in the fall of 2015. Not to mention all the Rock Candy : ).
Open Lab Rock Stars
Drew Classen -- Volunteer Since August 19th, 2015
Matt Nasi -- Volunteer Since August 5th, 2015
These two amazing men have been mentors and role models to so many of our young people. They came almost every Friday and/or Saturday to Open Lab and shared their time and talents with our youth.
2016 ROCK STAR VOLUNTEERS 
Master of Events Rock Stars– over 100 hours combined to YOR this year
Joe Patierno -- Volunteer Since 2009
Kim Moore -- Volunteer Since September 3rd, 2015
Massoud Adibpour -- Volunteer Since May 5th, 2016
These 3 amazing individuals gave their time and energy to Youth on Record and all of the events we were a part of in 2016. They truly helped Youth on Record grow and strengthen our community partnerships. Whether it was picking up supplies, Team Leading an event, setting up a tent, breaking down a tent, or working a 4, 6, 8 or 12 hour shift, these 3 did it all!
RRSA Rock Star
Stacie Zidan -- Volunteer Since January 7th, 2016
Stacie jumped in and took a leadership role almost immediately, she opened doors to new sponsors, donors and volunteers, she is an advocate for music and you can often find her out at a festival checking out great music! We are excited to have her Co-Chairing the RRSA17 Gala!
Open Lab Rock Stars
Mike Weadley -- Volunteer Since October 16th, 2015
Joe Turnage -- Volunteer Since May 27th, 2015
Pam Teflian -- Volunteer Since June 5th, 2016
Mike spent almost every Friday at Youth on Record, he mentored two young ladies in teaching them the Saxophone, he introduced Jazz to a group of our young people, he took many of our youth on field trips to Jazz performances in Parker and Arvada. Mike is a stand for our young people and for giving them access to music.
Joe has spent so many Fridays/Saturdays at Open Lab. You can often find him down here with his Guitar mentoring and jammin out with our young people. He is dedicated to Youth on Record and he is committed to Youth on Record's mission.
Pam is fairly new, but she jumped right in! You can find Pam at YOR every Friday teaching piano or hanging out in the Control Room learning the Board and brushing up on her audio engineering skills. Pam knows how music can make an impact in your life.
Rockin & Rollin Rock Stars 
Anna Valiante -- Volunteer Since December 8th, 2015
Anna is someone who if she has the time, she is down to take on whatever you need! From Data Entry, to Open Lab, to working Doors Open Denver, to team leading our events committee, to assisting with FAFSA for our young people, and not to mention random errands. Anna is someone who is a Woman of all trades!
Maggie Lyons -- Volunteer Since April 16th 2015
Maggie is someone who has endless energy. She is committed to YOR and to music education. She is someone who also took on endless volunteer opportunities with YOR. From Team Leading Doors Open Denver, to a variety of events, to being the RRSA Co-Chair, bringing in amazing donations for the Auction, to always talking about and promoting YOR! Maggie is truly an advocate for YOR! We are excited to have her Co-Chairing the RRSA17 Gala this next year!