August 12, 2020
Who is Something Vinyl?
Tell us about your artist name? 
As an all-vinyl "disc jockey", I wanted to showcase this feature when I came up with my stage name. I also feel strongly that music comes from a divine space, and as artists we have a unique opportunity to share this with others when we perform. This is where the name "DJ D'Vinyl" comes from, when I combined my divine inspiration with my passion for vinyl.
When did you start making music?
Some of my earliest memories are of spinning 7" records on my Sesame Street turntable. I couldn't have been much older than 5, and I remember brining my small collection and record player with me everywhere. At age 10 I became a musician, and over the years I've made played the trumpet, french horn, piano, drums, and a few odd instruments including cello. After moving to Denver a few years ago I started to get into DJing. My first gig was my sister's wedding, and after that I was hooked. I made it my full-time career and turned my passion into my profession!
What's on your playlist right now?
Always some Hip-Hop (Bahamadia, Digable Planets, Afu-Ra), The Still Tide, Aphex Twins, Duke Ellington, and whatever records I can get my hands on.
Did you go to college? If yes, where? What was your degree? If no, how have you continued to educate yourself and learn new skills?
I graduated in 2009 from Indiana University Bloomington with a degree in Sociology. College was around the time I started collecting records more seriously, and without this experience I never would have expanded my taste in music to what it is today.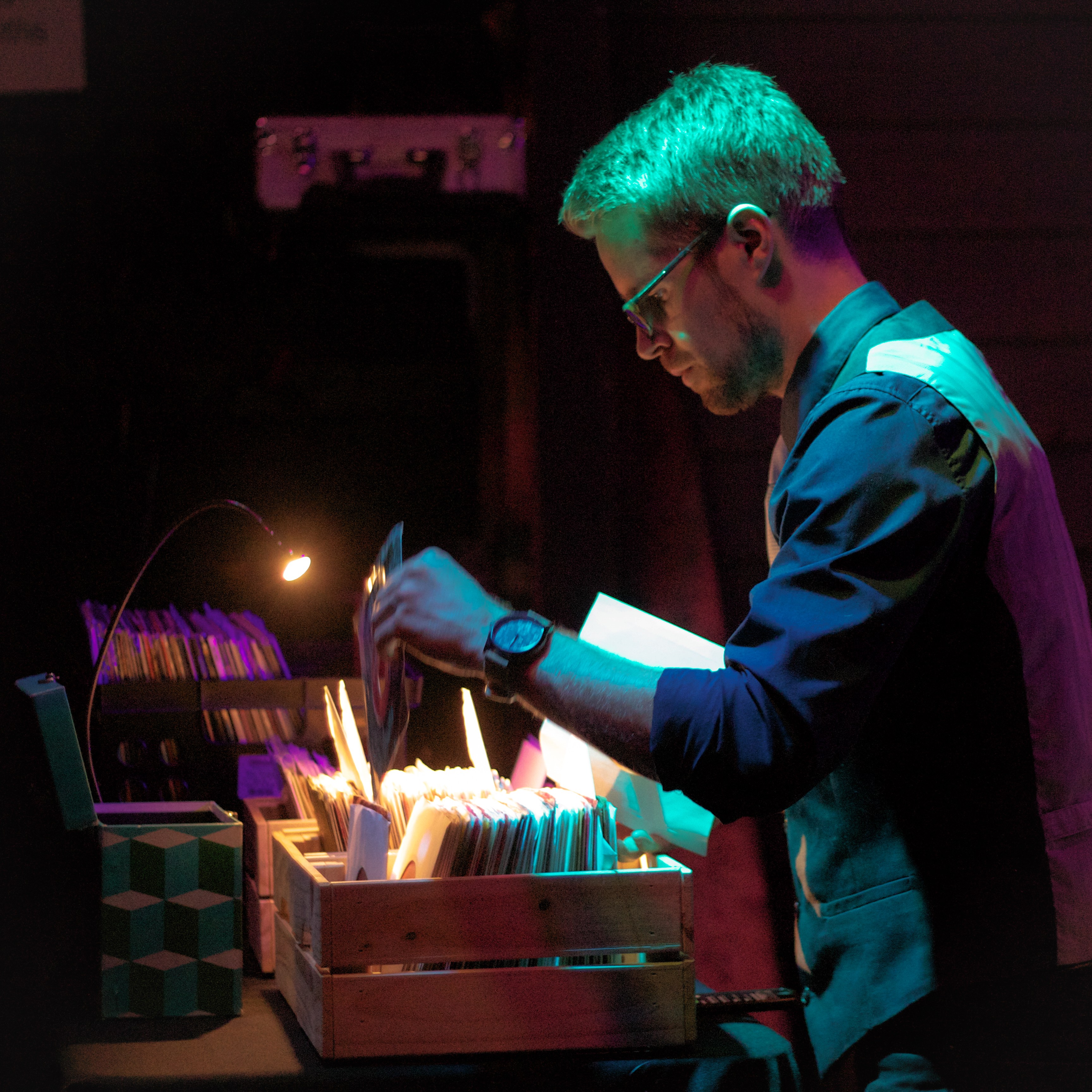 Why are you a Music Ambassador for Youth on Record?
I know firsthand how influential music can be in connecting communities. It's such a powerful force for those who perform, and as a Music Ambassador I can ensure that this continues to be an available path to a younger generation.
What artists inspire you?
"DJ Koco" AKA "Shimokita" is a great inspiration- he blends the technical skills of turntablism with funky and soulful grooves that inspired Hip-Hop music's creation. And, he does it all on vinyl! Locally, I love what the Mile High Soul Club has built over the past 10 years. They create an inviting space for all ages, creeds and colors to come out and get down!
Would your 16 year old self like your music you make now?
Yes and no. Tastes change over time, and I'm listening to stuff now (especially Hip-Hop) that I never would have liked in high school. I considered myself more of a musician back then, and preferred arrangements that were more complex, or that featured some artistic virtuosity. Now that my focus is on curation and mixing, my ear is tuned to exploring music that is less known yet vaguely familiar, especially songs that are sampled in the music we know today.
What is your spirit animal?
Dog
What's your favorite dessert?
Oatmeal cookie ice cream from Little Man
Favorite local restaurant? 
Butcher Block Cafe
What's your favorite Denver Venue?
Red Rocks is technically in Morisson, but I love live Jazz so Nocturne is my top spot.
What's your favorite city to play in, outside of Denver?
New Orleans for live music, Milwaukee for beer, and Chicago for food.
How can the community support Something Vinyl Club 
Something Vinyl Club needs support from the community in sourcing record collections in good condition to help with opening its newest location on Larimer Square! In addition to vinyl, we'll also be selling used vintage stereo equipment including amplifiers, turntables, speakers, consoles & hifi units, and we will gladly make the trip for free pick up of any of these items. Got some old band t-shirts? We sell apparel as well! 
Something Vinyl Club is dedicated to supporting non-profit organizations, and will increase its donation to Youth on Record from $1 of each record to 5% of sales, with another 5% going to another stellar NPO, Joy's Kitchen."