March 18, 2019
Open Lab is Open!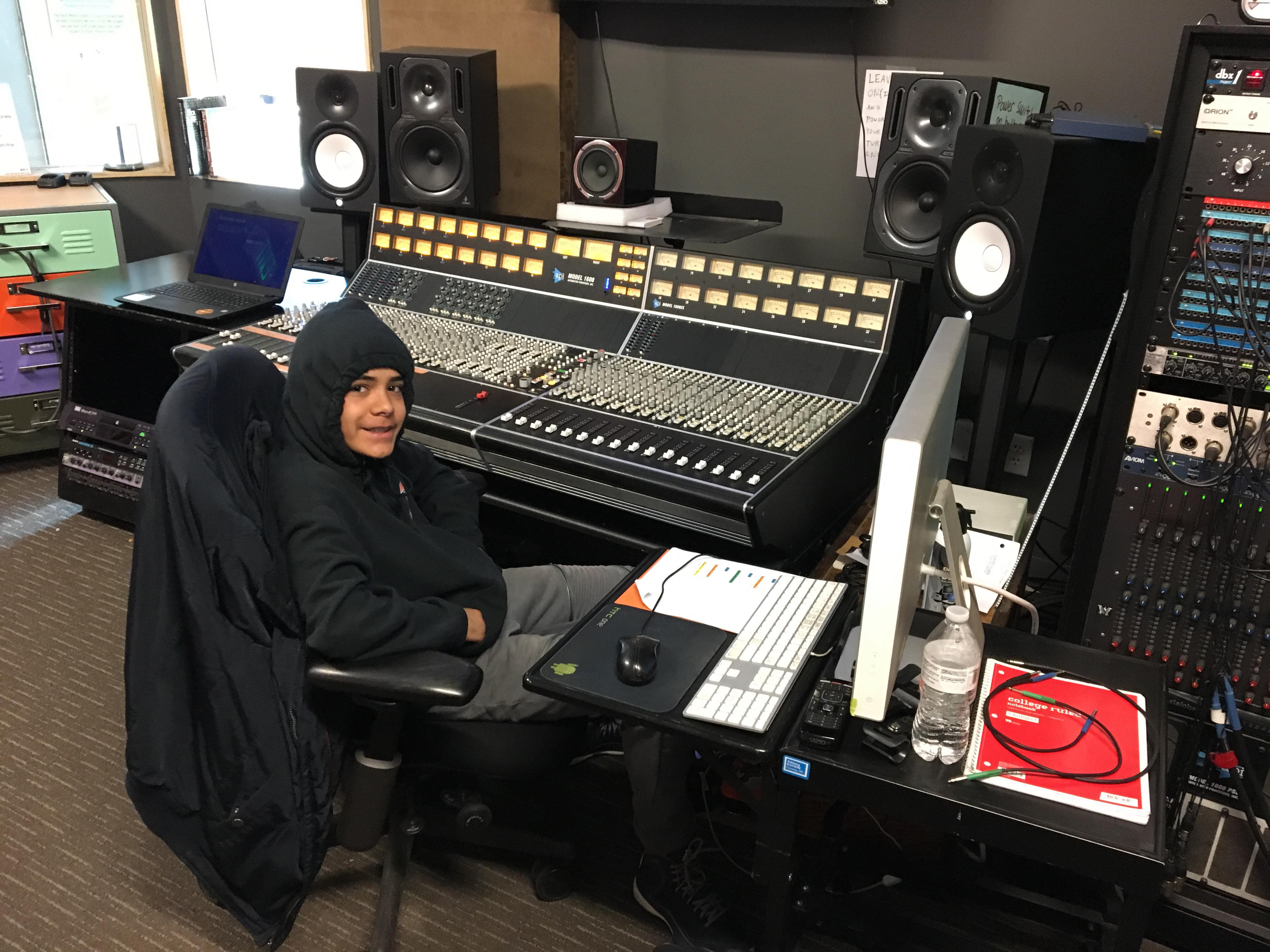 Have you been to Open Lab? Do you want to record your songs, practice your instrument, or learn to produce the next hit beat? If so, Youth on Record's after school program Open Lab is the perfect spot for you. If you are a youth between the ages of 14 and 20 you can join our program. Every Friday and Saturday from 11:00 am and 3:00 pm we open our space for young artist to access our Youth Media Studio to create music.
"Open Lab has allowed me to work on personal projects outside of class. It has helped me further my music career."

- Caleb C., Open Lab student
First step is to come to our facility that is located in the corner of 10th and Navajo, just one block east from the Osage light rail station. Once your here you can sign up for Open Lab and start creating. We have an iMac Lab with the digital audio workstation Ableton 10 standard. With it you can learn to sound design and produce instrumentals. We also have instruments available in our space like drums, guitars, and pianos for you to practice on! If you have a song you want to record or want to learn to become a recording engineer we also have a state of the art recording studio available for you. Come down to Open Lab and get free access to our space and gear!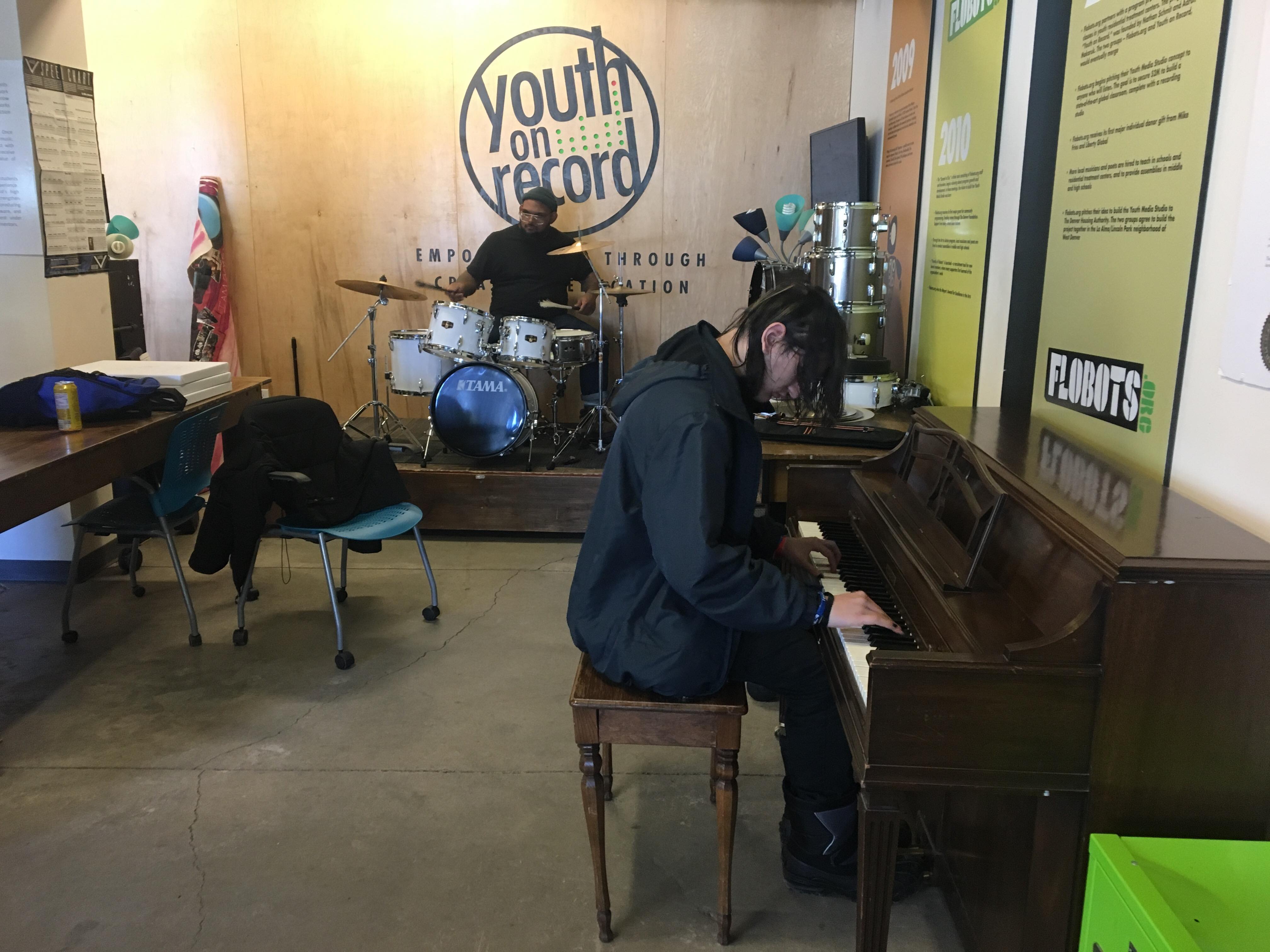 "Open Lab has helped me get to know people better and has provided better music equipment that other places don't have."  

-Andres F., Open Lab student
In Open Lab we like to cultivate a strong creative environment where youth can produce and collaborate on music projects. Our Youth Media Studio is a safe space where emerging artist can learn and experiment with their art. When you are around people who share the same goals, ambitions, and creative mind sets as you it makes it easier to learn and grow as an artist.
"I live in apartments so Open Lab give me space to play drums. It's also been great to meet other kids that are into music too." - Andres R., Open Lab student
For the past month the space has been active with producers working on their instrumentals and writing lyrics to them. The recording studio has been booked out with artists recording their latest songs. Youth have been learning our API 1608 console and engineering recording sessions. We have had youth jamming out in our tracking room practicing their chops! If you have not experienced Open Lab before, now is the time to do so.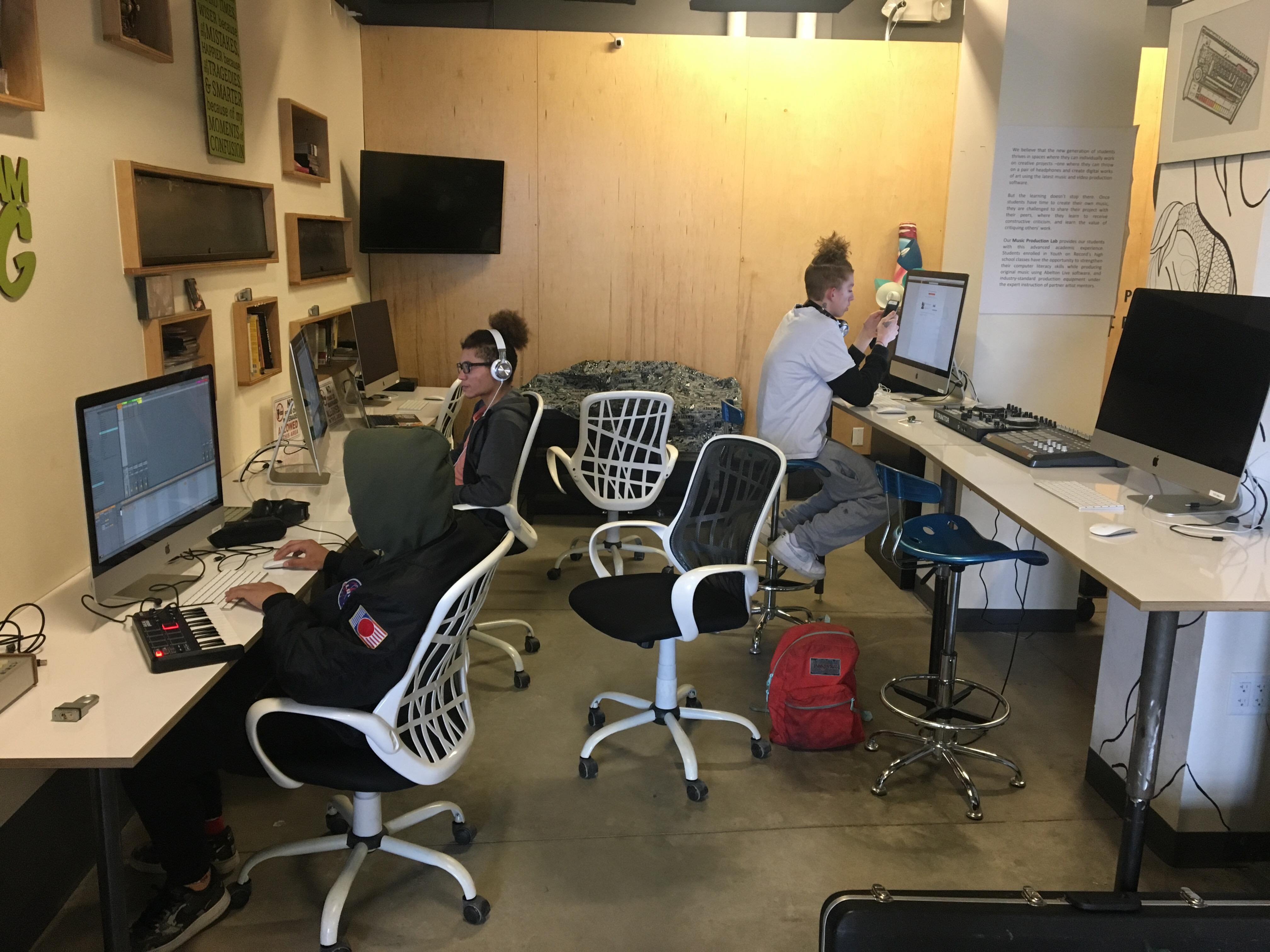 For more information on Open Lab, e-mail Jesus Rodriguez at jesus@youthonrecord.org.