December 1, 2020
How Youth on Record changed my life
Youth on Record has easily been one of the most powerful communities I have been a part of in my life. To me, music is the ultimate universal language. While many arts are expressive in their own way, music has always brought out my true passion and energy to create and connect with others around. Because of this, 
I began to get really into music production as a way to express myself and be actively a part of the arts community I loved for as long as I can remember. 
Moving out to Denver for school was a big step and I had recently broken the barrier to really start working on music production. I quickly fell in love with it, but struggled a ton to make progress. Feeling alone in a new city with only a few friends who really liked to make music I searched up 'Denver music studio' online. I saw Youth on Record show up and it seemed like an awesome program- I deeply underestimated how amazing it would be.
I thought Youth on Record could be a cool place to volunteer some time and meet some other kids into music. I come from an extremely privileged background and had access to equipment and a laptop to make music. So when I showed up at 19 for the first 'Open Lab' session I was able to talk with Program Coordinator Jesus Rodriguez, and we quickly hit it off. I told him I made beats and wanted to be a volunteer. He looked at me and said 'We have other volunteers for fundraising and events, the best thing you can do is to make beats, help record, and start jamming n' hanging out with the other youth. So I did.
I quickly met some of the most amazing youth like Terrel, Jaylen, GC and Kid Virus to name a few who are now a huge part of my life. With each of the youth only a few years younger we were able to collaborate, share knowledge, create art, talk through life and grow as humans together. Learning and teaching through this process really grew my passion for music, technology and my belief in self-empowerment through the arts to fulfill our souls in this crazy world. I would come in almost every weekend and just loved how everyone had a space to express themselves and make some dope tunes.
This was a huge inspiration in wanting to drive my life into focusing on art, non-profits, and spreading the mission globally through technology and business.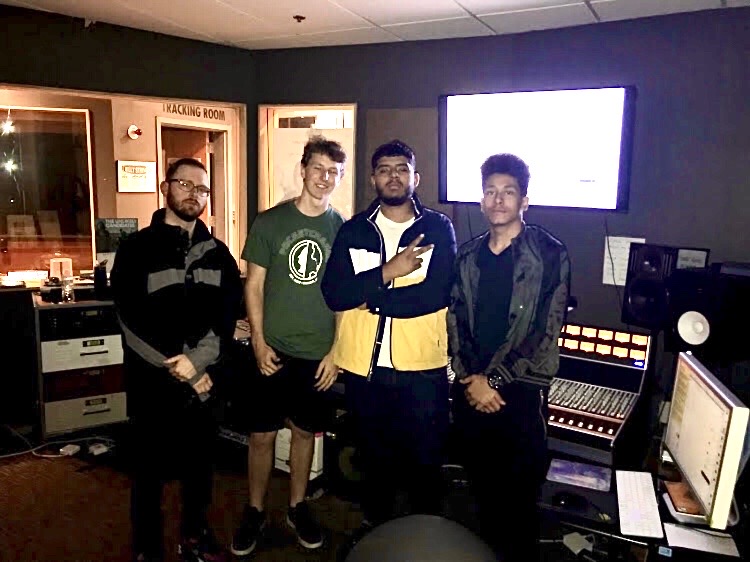 This inspired me to really start pursuing PocketChange, a company I started that same year. I began PocketChange at 19 and since graduating from college this March, I have been working on it full time. We have since launched a mobile app and other products to help make action accessible to anyone. Youth on Record inspired me to keep working on my passions and feel ok to have many failures as a part of the process. I now fill my days with PocketChange and music production to fulfill my ultimate dream to empower people, help people express themselves, and bring people together through the human experience. 
All love to Youth on Record! 
What is PocketChange?
PocketChange is social media that makes things better. Our main goal is to empower people and turn inspiration into action the moment you care. It's the easiest and most accessible way for anyone to chip in $0.25 to your favorite cause from any app on your phone. Built to empower people and brands to take action, add perspective, and start a movement with anyone. Our technology includes AI for micro-donation right from Instagram, Twitter, News Apps etc. without ever leaving your screen. This content is then shared into our app where you can add your perspective, create further dialogue around causes, match your friends and engage with brands through their CSR initiatives. 
We have also just launched an embeddable version of the button to support causes from any website! I customized mine below to support Youth on Record. You can make one yourself and add it to your personal site, blog, brand page, charity page or send it as a link for anyone to give with you. 
For Giving Tuesday this year we are doing a giveaway as well!
You can enter to win $1,000 just by signing up to Pocket Change and getting 5 followers on the app. ($500 to any charity of your choice, and $500 cash for you.)
We are also 3x all donations for Giving Tuesday so invite your friends!