December 1, 2017
Fund-raising their voices for the cause


When Elena Naccarato, President of Arvada West High School's choir leadership team, was tasked at finding a nonprofit partner for their fundraising drive, her mother's recommendation of Youth on Record was a natural fit.
"I know a lot of students who feel rescued by music, and a place like this helps people the same age as me and my friends," said the senior at AWHS. "The work is really important, so we wanted to focus outside ourselves and give back in the community."
The school's six different choirs collected donations throughout the month of November, using their Facebook page used to solicit donations digitally. Competitors also jointly burned a lot of shoe leather walking around to describe the mission of YOR, and how funds support sustainable, empowering education efforts that have real results throughout the Denver metropolitan area.
All together, the effort raised more than $600 to help fund the gift of music.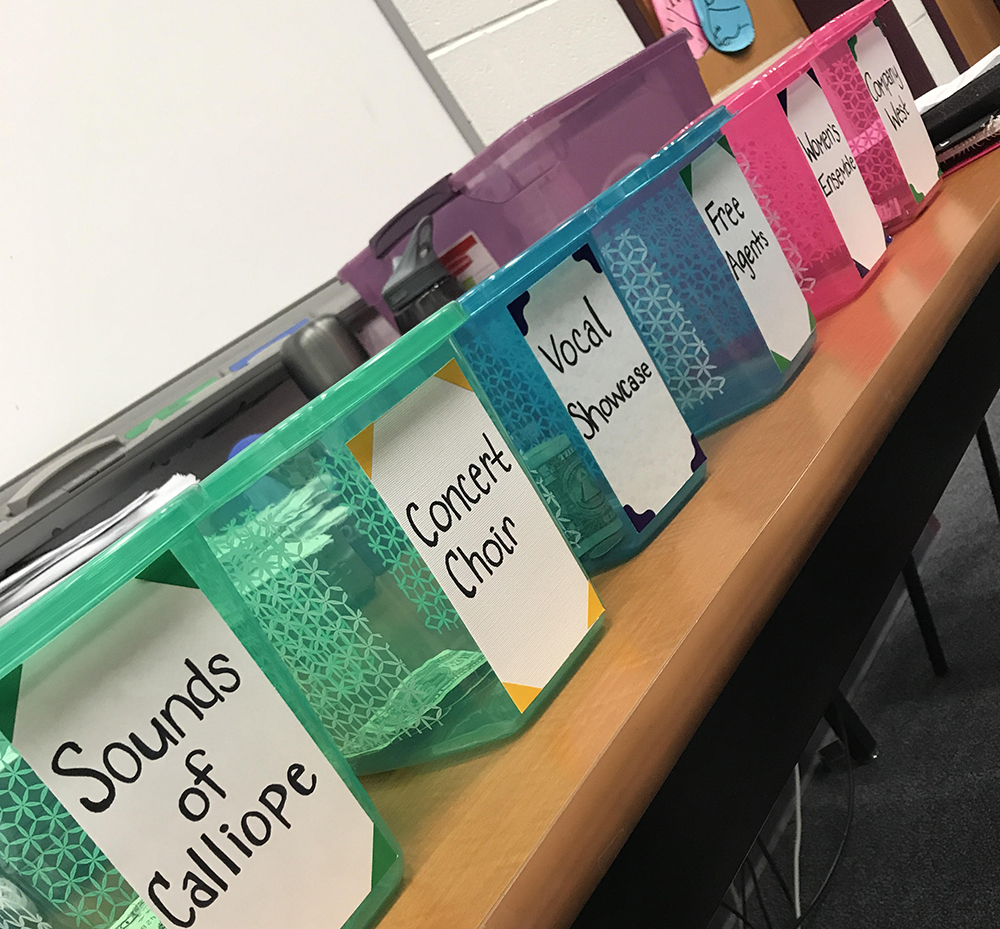 That helps the beat go on. Because, as Naccarato noted, the true value of music is in its transformative potential beyond the song itself.
"You might be sitting next to someone, see them every day, and never really engage with them," she said. "But music has a way of breaking down walls built up by things like stereotypes and assumptions; you're creating and enjoying something together, and are connected by it.
"You can't help but appreciate something like that."
Naccarato's next steps plan to build on that sentiment as well. Accepted to several regional universities, she plans to major in music education – with hopes to one day lead a high school choir of her own.
"Choir has become everything for me. It's been a part of my life as long as I can remember," she said. "I want to help other people discover that, too."
It makes sense, given her commitment to community development. And with the philanthropic foundations already in place, it'd benefit everyone to contemplate her parting thought when asked why this campaign is so important.
"We're super excited to do this [fundraising campaign] with Youth on Record," said Naccarato. "We love what they stand for; we love to help in any way we can."