April 23, 2017
Drink, Drank, Funk: Envy Alo and Beer for YOR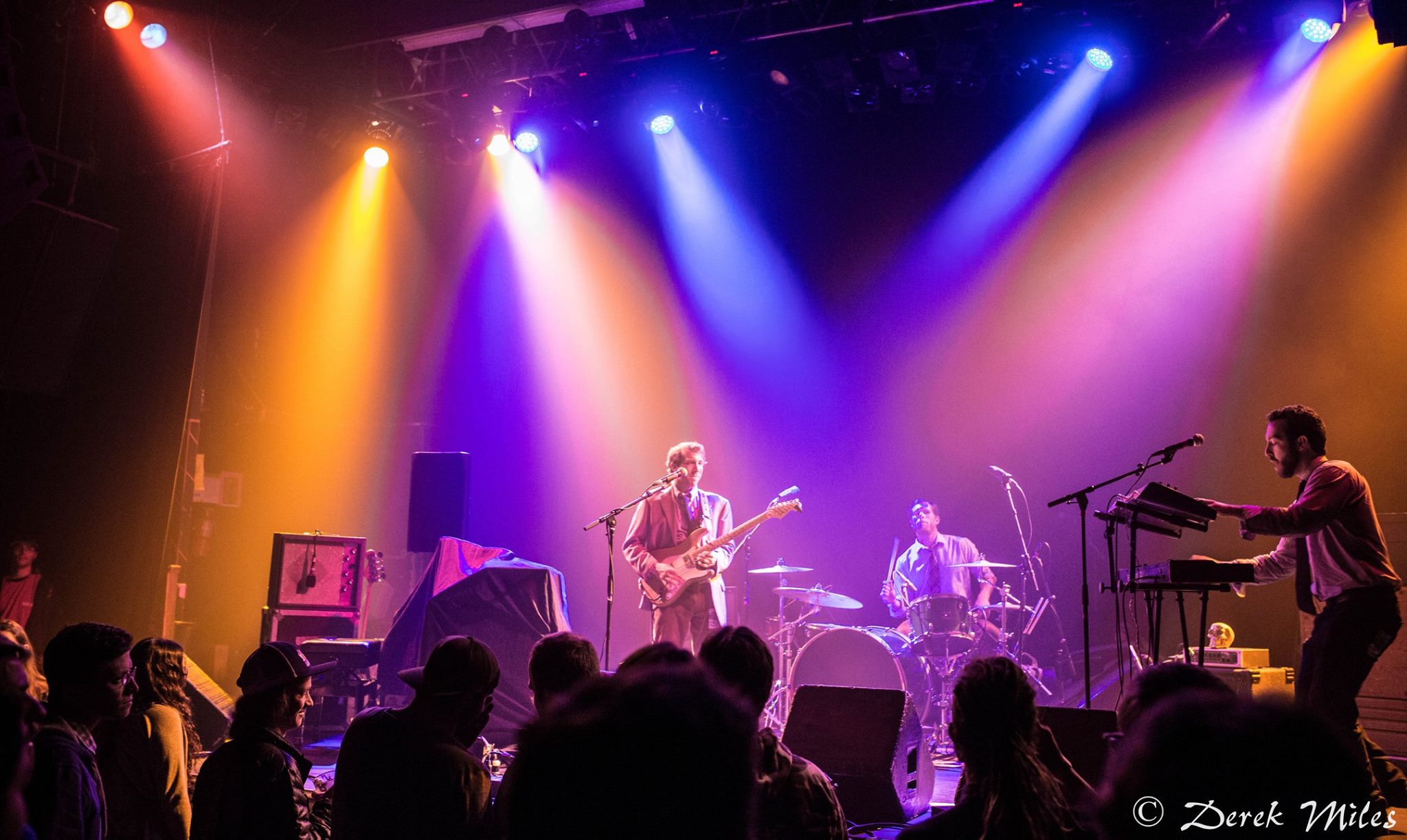 Boulder-based funksters Envy Alo know how to get people to move their feet. And this Friday, you should shuffle yours down to their set at Crazy Mountain Brewing, where $1 from every beer goes to Youth on Record.
With the opportunity to drink great brews for a great cause, we caught up with keyboardist Aaron Pettine and drummer Nate Etter to chat about the power of music, partnerships, and self-styled "boogaloo fusion."
What made you want to reach out to Youth On Record?
In looking for a non-profit to partner with, we wanted to find an organization that brings music into people's lives and also served the local Front Range community. YOR was a perfect fit.
What role do you see music playing for younger people?
We believe strongly that music helps kids be happier and perform better in school. That was certainly the case for us as a band. The sooner you can teach the magic of music to young people the more benefits they stand to get out of it.
How did you get into music in the first place? Who were some of your favorite bands?
Nate Etter (Drums): I've been drumming since my parents bought me a drumset for Christmas in 7th grade. My dad was my primary musical influence and he introduced me to classic rock, fusion, and jazz greats very early in life.
Aaron Pettine (Keys): I was influenced by close friends who were talented musicians performing in the area during my college years at James Madison University in VA (Kevin H., our guitarist being one of them). I was blown away by the performances they gave and wanted to join in on the fun. I dedicated the majority of my free time over the next six years to learning everything I could about music and here we are! Soulive, Derek Trucks, Martin Medeski & Wood, and Herbie Hancock are a few of my favorite artists/bands.
Where did the name Envy Alo come from?
It's a play off the Spanish word 'Envialo' which means 'Ship It.' It's a saying used in our band when we need to really rock something or get something done we'll just say, 'Let's ship it!'
What does music mean to you today?
Music has helped all three of us find a true balance to life.  We all work 9-5 day jobs, so having the freedom in our time outside of work to pursue music and do what we love is really important to all of us.
What is "boogaloo fusion?"
We are huge fans of Karl Denson and his band, Greyboy Allstars, have an album called "West Coast Boogaloo" that we really love. Boogaloo is loosely used to describe funk and jazz music that incorporates elements of Latin, which fits the Envy Alo sound well.
What is the funk scene like right now?
The funk scene is incredible. There are always new bands popping up with a new and unique sound that inspire us; for example, we love what what Vulfpeck and Organ Freeman have brought to the scene recently. We are doing our best to carve our own unique sound and niche out of it here in CO and it's proving to be a challenge with all of the phenomenal local talent we are surrounded by.
What does the future hold for EA?
We are looking forward to getting back into the studio later this year and have some great shows lined up throughout the summer. We've been gaining momentum in the area over the past few months and hope to continue that for the foreseeable future! 
Crazy Mountain Brewing Company is located at 471 Kalamath Street. During Envy Alo's sets from 5:30-8 PM, $1 will be donated directly to YOR for every beer purchased.