Jami Duffy
Executive Director | Co-manager of UMS LLC She/Her/Hers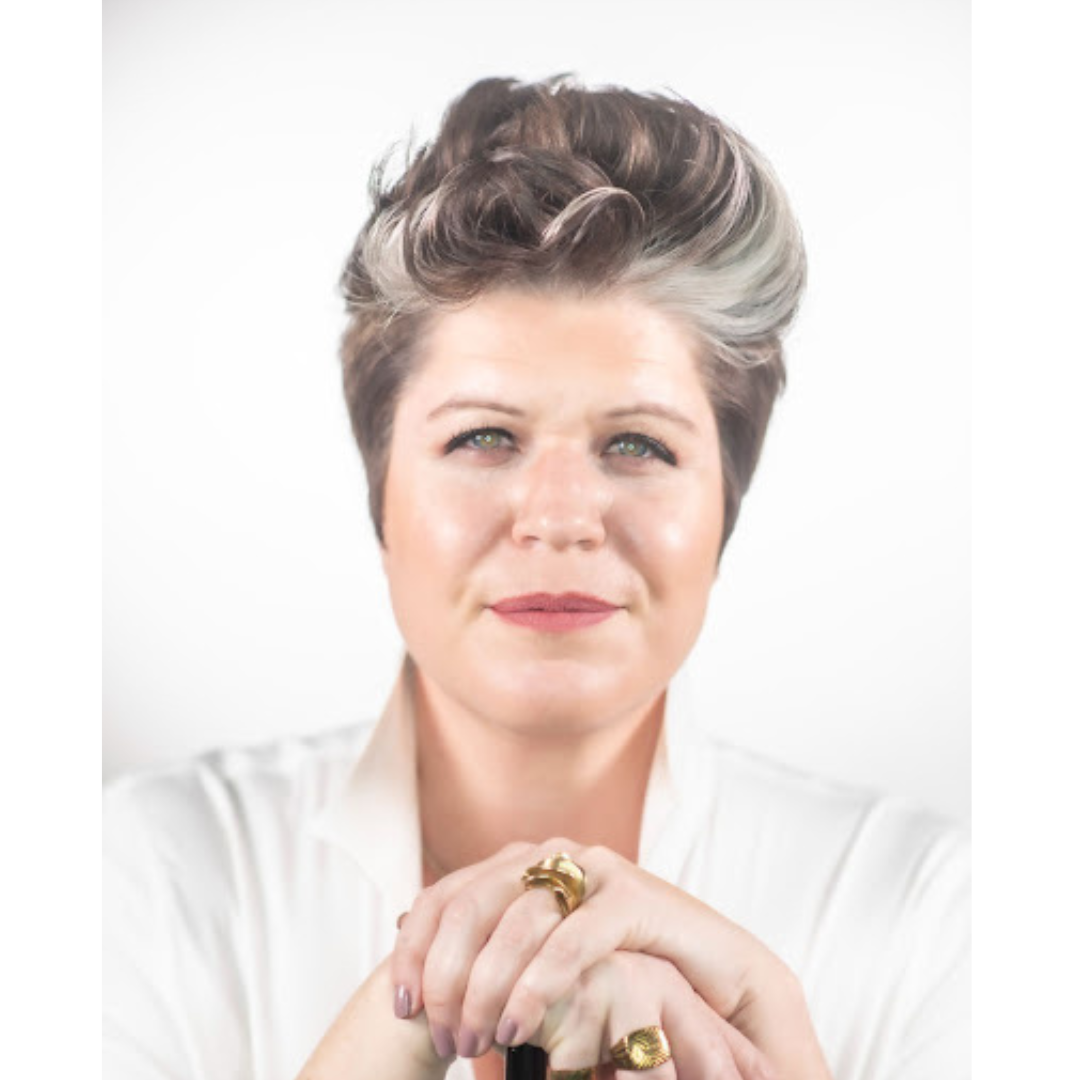 Jami Duffy is a locally and nationally recognized thought leader and innovator in company culture, creative youth development, the global impact of artmaking, public policy advocacy, music ecosystems, and inclusive leadership. She is the longtime Executive Director of Youth on Record, a leading Creative Youth Development nonprofit organization in Colorado, and the first female Co-Manager of the Underground Music Showcase, Denver's Largest Music Festival.
Jami joined Youth on Record as Executive Director in 2009 and has since provided the strategic vision and fundraising expertise that has led to consistent growth and national brand recognition for the organization. She spearheaded a $2M capital campaign to build YOR's state-of-the-art Youth Media Studio in west Denver, and has grown the organization by 2,000+% during her tenure. Her strategic vision and "maverick" nonprofit leadership is pushing the boundaries for what's possible in the sector.  Most recently, Youth on Record purchased the Underground Music Showcase as a mission-aligned investment, and is currently incubating a music and entertainment company for social good.
Jami's community and artistic work extends to her role as co-founder of a local advocacy organization, All in Denver, her appointment as a member of Denver's Cultural Affairs Commission, and her work as a studio visual artist. In 2021 she was named one of Denver Business Journal's 40 Under 40 winners, and under her leadership, Youth on Record has twice been named one of the best places to work in Colorado. 
Jami is a locally and nationally recognized thought leader and innovator in social justice education and engaging at-risk youth. 
Jami has participated on panels before the National Endowment for the Arts and the U.S. Department of Labor, the Downtown Denver Partnership, and the Music Policy Forum, among others, and is on a journey to advance equity in arts, music, education and workplaces. She was born and raised in Colorado, is a Political Science and Journalism Studies graduate of the University of Denver, and a Returned Peace Corps Volunteer, having served in Nicaragua from 2004-2006. 
Email: Jami@youthonrecord.org 
Current and Past Boards
In the past five years, Jami has served on the following boards:
All in Denver Co-Founder & Co-Chair, 2016 - present

Denver Commission on Cultural Affairs 

Youth on Record Ex-Officio Board Member, Nov 2009 - present

Levitt Pavilion Denver Board of Directors, 2014-2016
Community Involvement | Volunteer | Philanthropic Work 
March 2020 - Facilitated a 6-week course around Inner Life work for the Young Professionals of Non Profits

June 2020 - How to Value, Honor, Engage-with and Defend the Lives of Black, Indigenous, and Youth of Color: A Statement from Youth on Record - Jami led this conversation and put out this statement on behalf of the organization 

World Music Development's Dulctettera virtual festival - Jami spoke about how YOR has pivoted during COVID, and how YOR is continuing to serve the youth in our community

Jami sat on a panel discussion, along with a former youth, for Denver Startup Week, "Learnings From Music, Theatre and Comedy: Storytelling that radically and responsibly disrupts business and usual 

Civil Unrest Preparedness - Jami led the YOR team to put together a civil unrest plan for the organization and shared this process and plan with the larger community. She hosted a one-hour zoom call for leaders in the nonprofit sector, which included leaders both locally and nationally. 

2020 Music Policy Forum Intensive - an international conference, Jami spoke on a panel to talk about "How can we reimagine (and build!) a more just and equitable music community?" 

Denver's Public Art Policy Committee, 2017-present

Hadley Library Public Art Selection Committee, 2019

National Western Complex Public Art Selection Committee, 2019-2020

Music Policy Forum Advisory Committee

All in Denver Arts & Culture Committee Chair, 2019-present

Back to School Night School Board Candidate Forum Planning Committee, August - October 2019

Denver's Mayoralpalooza Candidate Forum Planning Committee, February - June 2019
In the News 
Ten All-Stars Who Are Real Game-Changers in Denver (Westword, July 2021)
Jami on the Today Show (June 2021)
Denver's Youth on Record gifted $1 million by MacKenzie Scott, Jeff Bezo's billionaire ex-wife (The Denver Post, June 2021)

Denver-based Youth on Record receives $1 million gift from MacKenzie Scott and spouse Dan Jewett (Denver Gazette, June 2021)

Denver nonprofit is one recipient of MacKenzie Scott's nationwide donations (9News, June 2021)

Move The Money (Nonprofit Snapcast, March 2021)

Local Nonprofits For the Arts Are At the Brink Amid COVID (303 Magazine, March 2021)

Op-Ed: Foundations Need to Put Our Money Where Our Missions Are (Westword, February 2021)

The Future of Denver: Jami Duffy (University of Denver, January 2021)

An Open Letter to Community Foundations from a Concerned Executive Director (Nonprofit Quarterly, January 2021)

Foundation Wars: Struggling Nonprofits Beg Foundations to Cut the Red Tape (Westword, January 2021)
For speaking engagements, email speakers@youthonrecord.org