In an effort to engage more young women in our out-of-school-time programming, Youth on Record launched FEMpowered in 2016. This young women's music and community-building group seeks to empower teens ages 14 to 20 who identify as women to shape, create, and embolden their artistic talents by working with their peers and a network of professional artists who are committed to advancing the roles of women in the music and entertainment industry. FEMpowered meets for three hours, twice a month, to help hone individual artistic abilities, develop group collaborative pieces and learn new skills relevant to the creative industries.
For more information please contact Mona@YouthonRecord.org
FEMpowered.
Learn more about FEMpowered!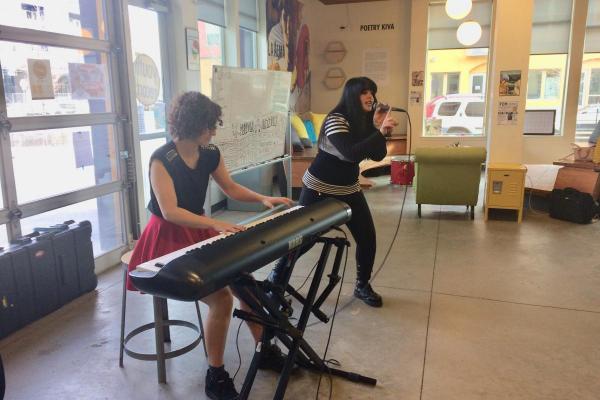 FEMpowered.
"FEMpowered is a celebration that proves female artists grow most when supporting one another."

                                                                    Edwina Maben

 

"FEMpowered is awesome because it made me believe that I can achieve my dreams as a musician"

                                                            Mariah Rodriguez

 

"FEMpowered = Community"

                                                        Kathleen McDowell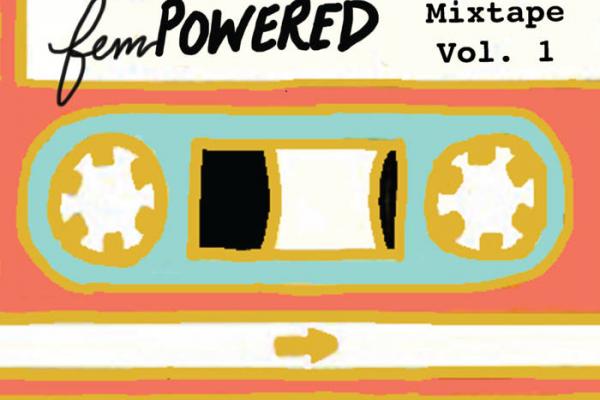 FEMpowered. Mixtape Vol. 1
Check out the FEMpowered Mixtape Vol. 1 - now available on Bandcamp!
This collaborative project is the final product of a summer long deep dive into writing, recording and releasing music professionally. The participants of FEMpowered wrote new songs, collaborated with each other and collectively conquered this project. We are so excited to share all our hard work with the community. 
Be sure to check out the "Trading Card / Download Code" in the FEMpowered Bandcamp store!
These cards were designed by a few FEMpowered participants who are featured on the mixtape.