FEMpowered was a YOR program that provided the space for young women, female bodies youth and nonbinary folks to shape and pursue their own artistic visions through workshops on topics related to today's music industry. FEMpowered was an incubator program intended to foster gender inclusivity across all Youth on Record programs. FEMpowered is now discontinued on our schedule, but we've taken the many learnings from this programming to maintain an intentional, inclusive focus in every program. 
FEMpowered.
Learn more about FEMpowered!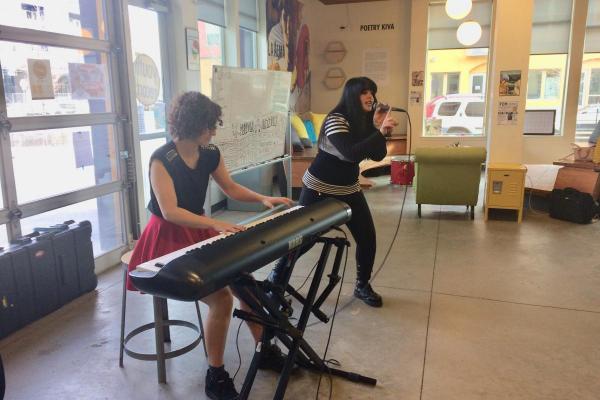 FEMpowered.
"FEMpowered is a celebration that proves female artists grow most when supporting one another."

                                                                    Edwina Maben

 

"FEMpowered is awesome because it made me believe that I can achieve my dreams as a musician"

                                                            Mariah Rodriguez

 

"FEMpowered = Community"

                                                        Kathleen McDowell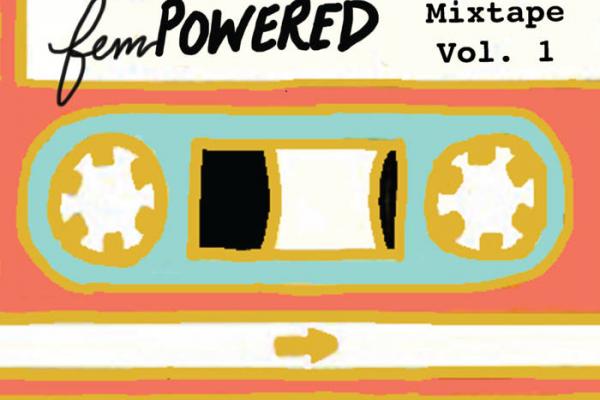 FEMpowered. Mixtape Vol. 1
Check out the FEMpowered Mixtape Vol. 1 - now available on Bandcamp!
This collaborative project is the final product of a summer long deep dive into writing, recording and releasing music professionally. The participants of FEMpowered wrote new songs, collaborated with each other and collectively conquered this project. We are so excited to share all our hard work with the community. 
Be sure to check out the "Trading Card / Download Code" in the FEMpowered Bandcamp store!
These cards were designed by a few FEMpowered participants who are featured on the mixtape.