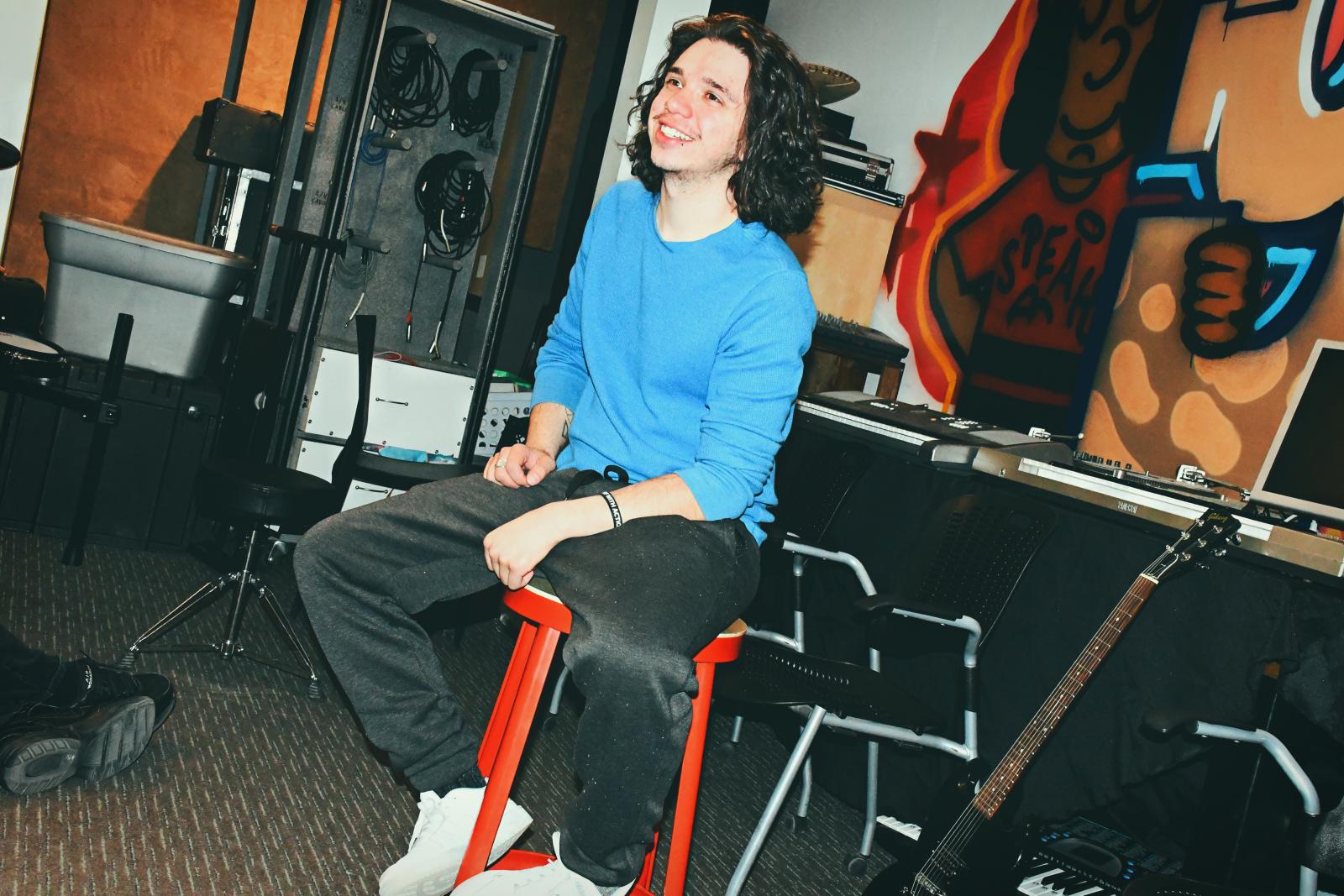 Born and raised in Denver, Colorado, JuiceBox of Paradise, aka JuiceBizzy fell in love with Hip Hop at an age he is too young to remember. JuiceBox started writing lyrics in middle school. This is where he found his first musical friend and partner: the Musical Monalicious. Mona is the lead of the band Twin Flame Medicine. She is a Teaching Artist and Lead Program Director of Youth on Record. She is the Founder/Executive director of Free Music For Free People, and the list goes on. Together, in the beginning of their musical journeys they formed an acoustic hip hop band called Revenge of a New Generation.
Revenge of a New Generation was JuiceBizzy's introduction to writing, memorizing, performing, recording and distributing his own original music. It is here that JuiceBox knew he wanted to do this for the rest of his life. In high school, it was not long before JuiceBox found his second musical group RealMusic.Records. with this group JuiceBox was recording new songs almost every weekend and performing as much as possible, being introduced into Denver's underground hip-hop scene. Towards the end of his high school career JuiceBox started making music in his duo "ShermBox" with Diego Florez aka Sherman Coatz, now known for playing bass in the band Los Mocochetes – Denver's best Latin band of 2017, Denver's best funk band of 2018 and "Colorado Standout" of NPR's Tiny Desk Contest 2018.
Now, apart from making music and mastering his sound in 2019, JuiceBox can be found working alongside Mona again at her co Free Music For Free People (FM4FP). He is the Financial Operations Manager as well as the Host, Promoter and Talent Booker for their quarterly thrown event "Vibes Night". FM4FP is a community media organization that provides media exposure for artist, activist, community leaders and like-minded organizations through videos, open-mics, fundraisers, and events such as "Vibes Night". For info on upcoming events and latest videos visit their website – FM4FP.com
JuiceBizzy started his podcast "Let's Get Bizzy". A podcast focused on bringing attention to the talent of Denver's underground hip hop, including JuiceBizzy himself, through conversations on the artists exposure to, relationship with and goals for hip hop. The first season started airing May 3rd, 2019 and can be found wherever you listen to your podcasts.
For many years, music was nothing but a dream and a passion for JuiceBox. However, thanks to his involvement with Youth On Record's Fellowship, that passion is turning the dream into a career. Youth On Record is a nationally recognized, Denver, non-profit focused on and successful at empowering Colorado's underserved youth to achieve their academic, artistic, and personal best by employing local, professional artists as their educators. Youth On Record's Fellowship an intensive and comprehensive 10-month program that is designed to bridge the gap between high school and either post-secondary school or a career. For information on becoming involved, donating or learning more about the program please visit - youthonrecord.org