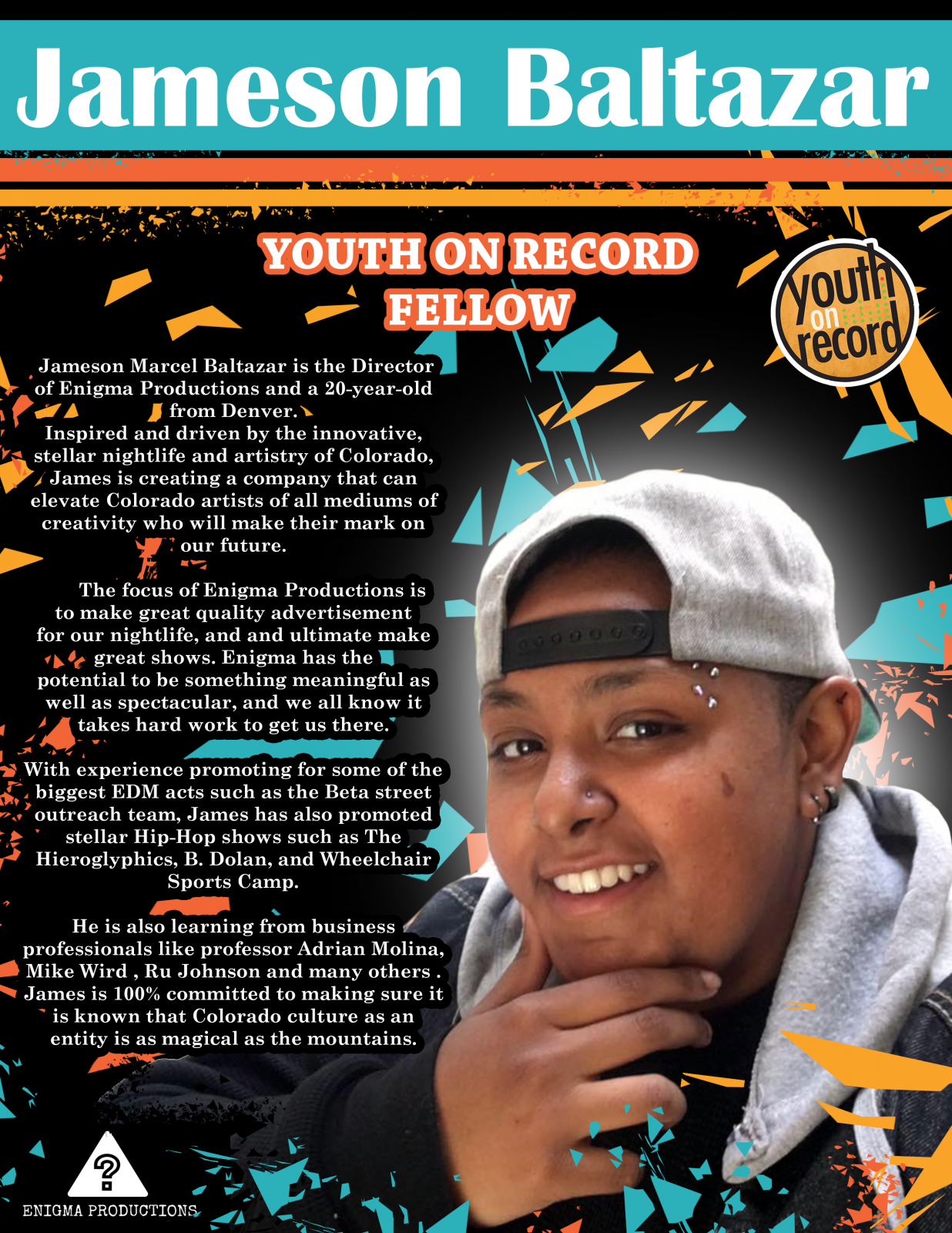 Jameson Marcel Baltazar is the Director of Enigma Productions and a 20-year-old from Denver. Inspired and driven by the innovative, stellar nightlife and artistry of Colorado. James is creating a company that can elevate Colorado artists of all mediums of creativity who will make their mark on our future. 
The focus of Enigma Productions is to make great quality advertisement for our nightlife, and ultimately make great shows. Enigma has the potential to be something meaningful as well as spectacular, and we all know it takes hard work to get us there.
With experience promoting for some of the biggest EDM acts such as the Beta street outreach team, James has also promoted stellar Hip-Hop shows such as The Hieroglyphics, B. Dolan, and Wheelchair Sports Camp. 
He is also learning from business professionals like professor Adrian Molina, Mike Wird , Ru Johnson and many others .James is 100% committed to making sure it is known that Colorado culture as an entity is as magical as the mountains.