Ezana Yifterelu Tesfamariam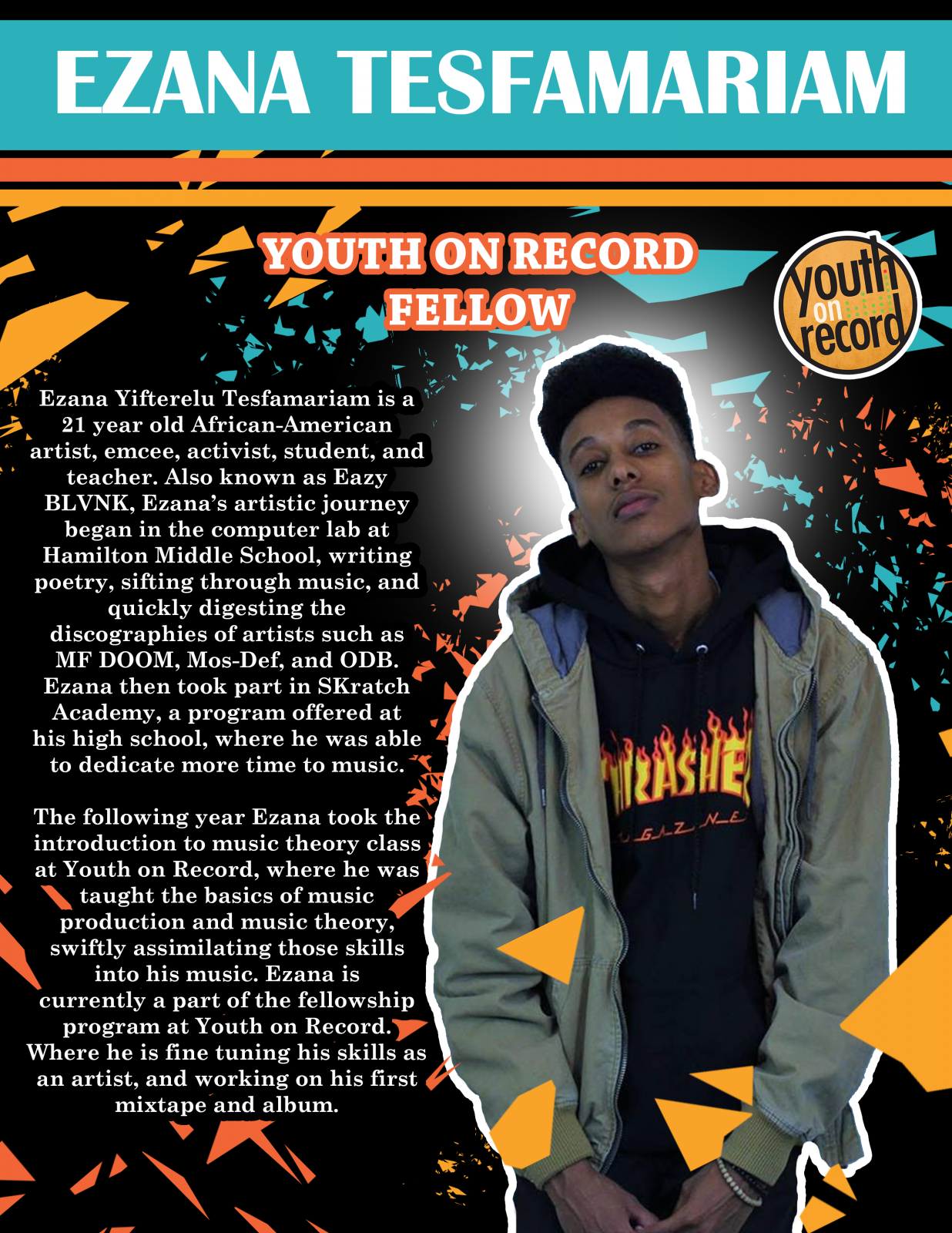 Ezana Yifterelu Tesfamariam is a 21 year old African-American artist, emcee, activist, student, and teacher. Also known as Eazy BLVNK, Ezana's artistic journey began in the computer lab at Hamilton Middle School, writing poetry, sifting through music, and quickly digesting the discographies of artists such as MF DOOM, Mos-Def, and ODB. Ezana then took part in SKratch Academy, a program offered at his high school, where he was able to dedicate more time to music. 
The following year Ezana took the introduction to music theory class at Youth on Record, where he was taught the basics of music production and music theory, swiftly assimilating those skills into his music. Ezana is currently a part of the fellowship program at Youth on Record. Where he is fine tuning his skills as an artist, and working on his first mixtape and album.