September 8, 2017
Lights... Camera... Rockstars!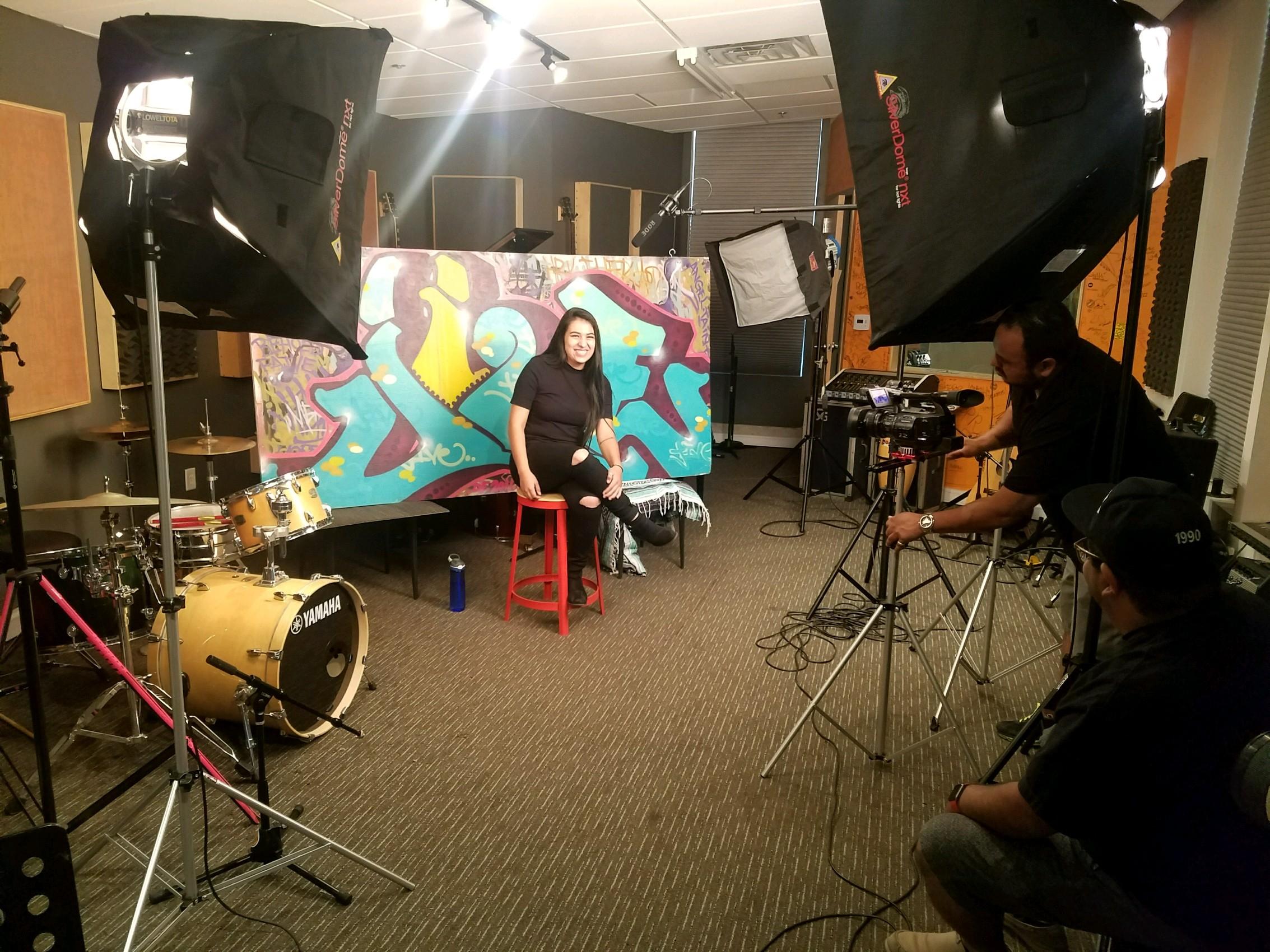 As we sit sipping drinks on a local brewery's patio, Jurassic 5 comes over the speakers, and the conversation turns to the power of audio.
"Music plays an important role in how people stay engaged with anything, really," says Peter Horton, co-founder of Denver video production company Telideo. "Various tones and keys will inspire different people to react differently; it really sets the stage. Think about what it would feel like if there was smooth jazz instead of hip hop playing right now."
Sonic scene-setting notwithstanding, these subtle elements make for constructing a compelling storytelling experience. And for Telideo, success is measured in how they're able to help their partners express themselves authentically.
It's no surprise, then, that they saw Youth on Record (YOR) as a perfect organization to partner with. Along with co-founder Naren Tichy, the two behind the production house both graduated from Denver Public Schools with a strong appreciation of the value in both creativity and community. 
"For us, it's all about the arts – whether that's film, video, music, or images," Horton says. "Creative outlets make the world a better place, and YOR is a part of that."
For the upcoming Real Rock Stars Awards Gala, Telideo lent their production expertise to profile those to be honored at the upcoming celebration. And the first step? Working with YOR's leadership team to define an approach: They would capture student experiences in a natural, organic way – not unlike a jam session in a Saturday Open Lab at YOR.
Like any kind of improvisation, that required trust. Instead of a purely formal script or storyboard, the shoot largely consisted of conversations and questions to capture students in their element, making music. Ultimately, it's from these unexpected moments that the individual stories really came to life – and where life came into the stories.
For Tichy, one thing that stood out about YOR students was an overwhelming sense of enabled optimism.
"Instead of looking at challenges as roadblocks, it's opportunity to create something wonderful – that's mirrored throughout an organization like Youth on Record," he says. "And even when kids would talk about their struggles, it was in always positive light. 'What can we do about this? What can we change?'"
Those are the empowered questions an organization like YOR asks. And just as music can make the video, partners like Telideo help amplify the stories of the music-makers.
The beat goes on.
As the brewery tunes shift to A Tribe Called Quest, Horton ponders what this job means both professionally and personally. "Like any project, we measure success by client satisfaction, but this has a personal connection," he says.
"To recognize the hard work these kids have done and to give back to our community – that's cool."