April 13, 2018
Essential Kids Guide to Denver
We were excited to be a part of this amazing resource compiled by Consumers Advocate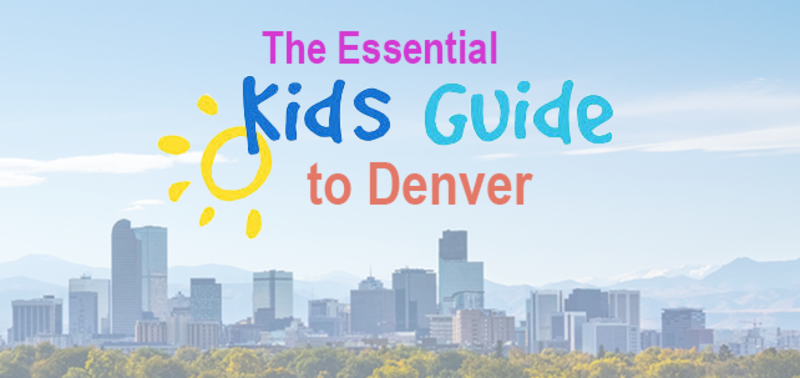 "From RiNo to Stapleton, Sloans Lake to Hampden, the greater Denver area has an abundance of recreation centers, museums, festivals, and of course, loads of sunshine. Whether indoors or out, the Mile-High City continues to find new ways to impress even the most opinionated of critics - our children. It's no wonder the rest of the country wants to call Denver home!
As a parent or youth organizer, finding an engrossing, guaranteed-to-entertain activity that keeps you within a budget is a little like a daily treasure hunt. Even with the myriad of different options found in our city, discovering the experience that our kids will want to tell their friends about in school hallways can leave any adult more than a little stressed out. Fortunately, ConsumersAdvocate.org has you covered.
Below are this week's top varying areas of interest for youth-oriented associations and activities in Denver. They'll pique interests, help with healthy living concerns, and maybe even provoke excited conversations for the ride home."
Youth on Record's Mention
With the help of Colorado's most talented and willing musicians, Youth on Record inspires at-risk youth to see the potential for a better life. Their focus on education and skills training works to ensure that the youth they serve graduate from high school and are ready to enter the workforce, transition to college, or go on to advanced technical training and careers. Through programs like Open Lab and FEMpowered, Youth on Record has empowered 1,000 teens in some of Denver's most vulnerable communities, helping them make life choices that positively impact their future. Through teaching coping tools, community-building, teens in the program develop the wherewithal to both succeed in today's world and eventually become the leaders of tomorrow. They even have events like The 3rd Annual Block Party coming up on May 26th which is free and intended for all members of the community no matter their age. For information on their music, membership, volunteer opportunities, or any other services offered, visit their homepage or call them at (303) 993-5226.
You can view the full article with all of the amazing resources here