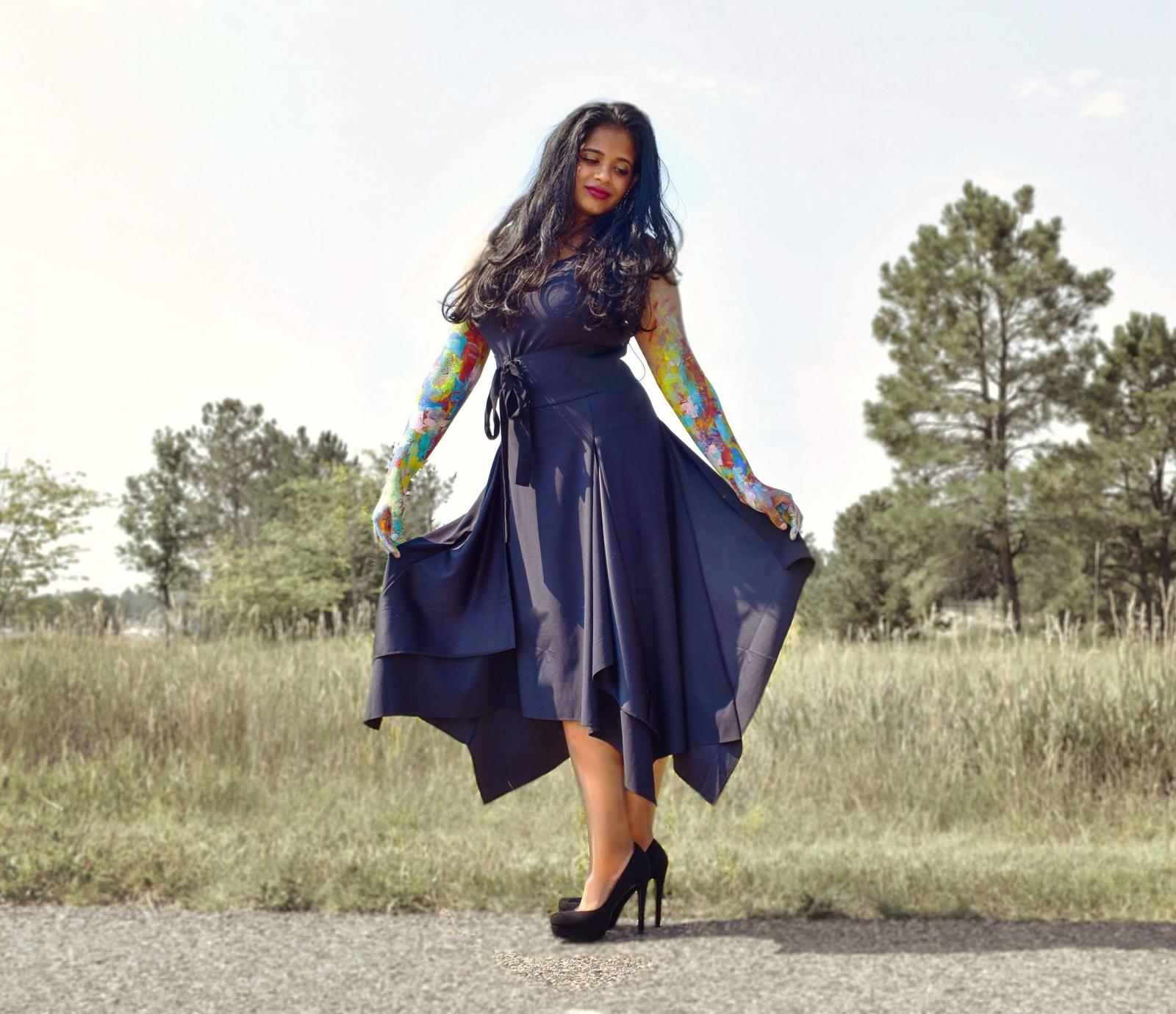 "The first song I ever wrote revolved around the idea of me not fitting in with people at school, and that maybe that meant I would fit in somewhere else", says Edwina Maben. The songstress was writing songs through out her middle and high school years, but only shared her creations with a few close friends. Her senior year of high school (2017), Maben wanted to venture out of her comfort zone and enter a songwriting contest (Guitar Center Singer Songwriter 6). Her original goal was to make it to the 100 most listened of the 9,000+ songwriters entered, but Maben was picked as a top five finalist by Grammy winning prouder Redone. Guitar Center flew her out for the finals in Los Angeles, and the first time Edwina ever played an original song for a crowd was at the Troubadour in LA. 
As 2018 began, Edwina had more and more reasons to fall in love with the feeling of being scared but still wanting to try something new. She set a year goal to write and release a concept EP, and Contagious was released November 15, 2018. The EP is focused on subjects that are contagious between humans with titles including Curiosity, Motion, Energy, and Ideas. "My head and heart were revolving around this EP since January, and I'm so happy it's finally out for people to listen to. This is something 13 year old me would never have believed she could do."
In the News
CU Denver News - April 20th, 2020
(Virtually) Networking with Industry Experts
CAM faculty member Storm Gloor is working hard to keep the college's Music and Entertainment Industry Studies (MEIS) not just afloat, but thriving.
What began as a virtual live performance and guest speaker has grown into a regular gathering of students, alums, and music industry professionals. The brainchild of Gloor and MEIS student Edwina Mabin, "CAMpanionship Fridays" are an opportunity to network, share resources and job opportunities, and discuss the powerful impacts of COVID-19 on the music industry.
Check out her single Lilac Clouds