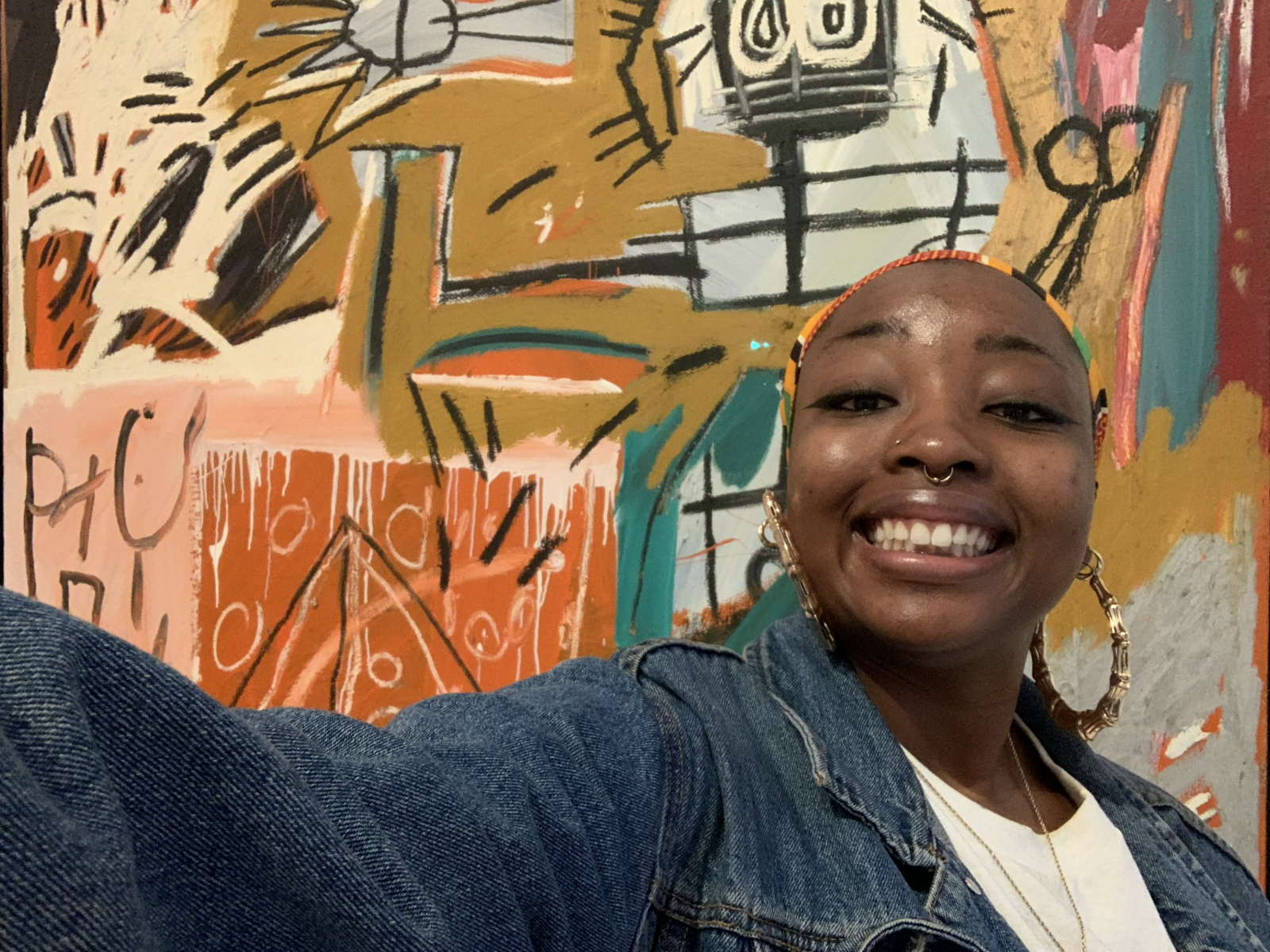 About Briannah Hill
Pronouns: They - Them - Theirs
Briannah Hill, a.k.a ArtsyQ, identifies as a Blaqueer [Black & Queer] Nonbinary individual. They are a poet, storyteller, workshop facilitator, and abstract painter. Briannah is from Denver, CO and grew up in the Park Hill neighborhood. 
They graduated from the University of Colorado Boulder with a major in Ethnic Studies holding an emphasis of Blaqueer and Transgender Studies, they also hold a minor in Ecology and Evolutionary Biology.
Their passion and work is driven by their artist-activist evolution and they are in-it-to-win-it when it comes to breathing life back into Black imagination, Black joy, and Black futures. Briannah works very closely with the LGBTQIA+ community and believes in working in partnership with Black and Brown youth in society.
Briannah brings stories and experiences as a Blaqueer individual to life through provocative words and undeniable passion.