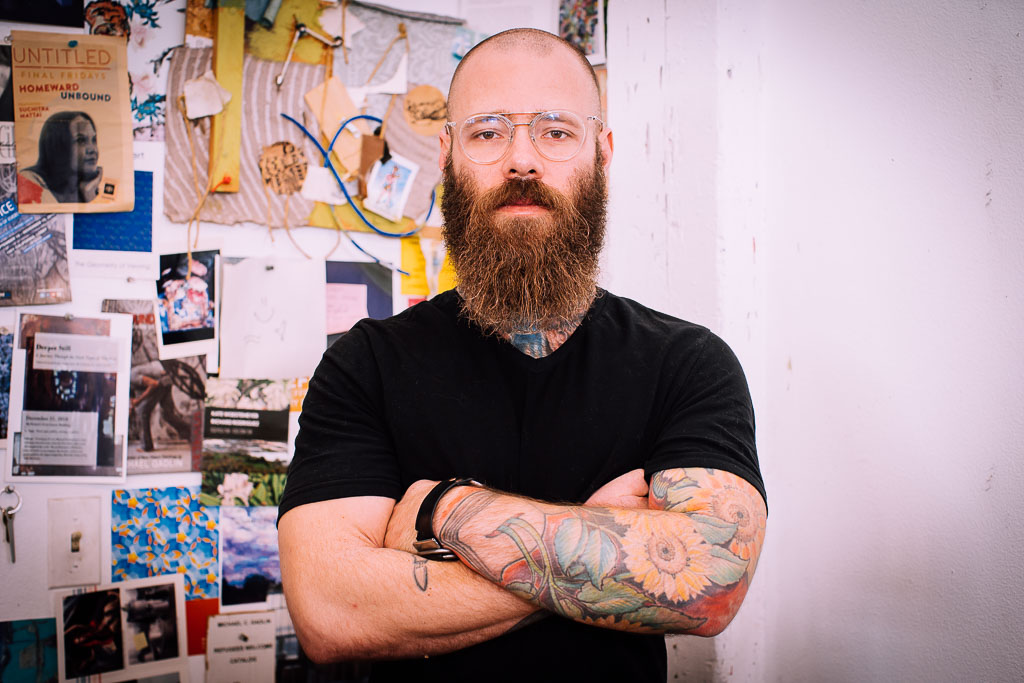 Brent Adams is a program director, educator, mentor, and community organizer from Denver, CO. As a program director, educator, and mentor he supervises and coaches programmatic staff at Youth on Record (YOR) in the practice of trauma-informed, liberatory, and engaged non-violent pedagogy.
Additionally, he ensures that YOR programs increasingly realize our mission and vision by centering social justice and anti-racism to empower students to take back their lives and communities. He does this by facilitating staff development in critical consciousness re race, class, gender, sexuality, and additional forms of social identity-based systems of oppression and resistance.
Finally, as a representative of Youth on Record, he co-develops and leads trainings and talks for educators, program staff, and administrators who serve young people (primarily in Music Education) in schools and organizations throughout Colorado and the U.S. 
As a community organizer, Brent works with the Globeville, Elyria-Swansea (GES) Coalition as a member of the GES Community Land Trust (CLT) Transitional Advisory Board. His work there is to help secure health and housing justice in the face of environmental racism and neo-colonialism/gentrification in Globeville/Elyria/Swansea where he lives. 
Brent understands his life's purpose in terms of service and has made a life-long commitment to serving by working in solidarity with all those who struggle under the boot of white supremacist and hetero-patriarchal racial dictatorship in the U.S. He engages in his work at YOR as a means of working towards the end of that cultural, social, and economic domination. 
Brent is formally trained in Political Science and Ethnic Studies. He holds a B.A. in Political Science and Ethnic Studies and an M.A. in Ethnic Studies. Additionally, he has more than a decade of experience working towards social justice via education and most of his work has been directly related to resisting forces of race, class, and gender-based domination. His subject position is privileged and is that of a straight, white, culturally working-class but now financially middle-class, cisgender man in the US.
Email: Brent@YouthonRecord.org 
IN THE NEWS