Assétou Xango 
xe/xem/xyr
Teaching Artist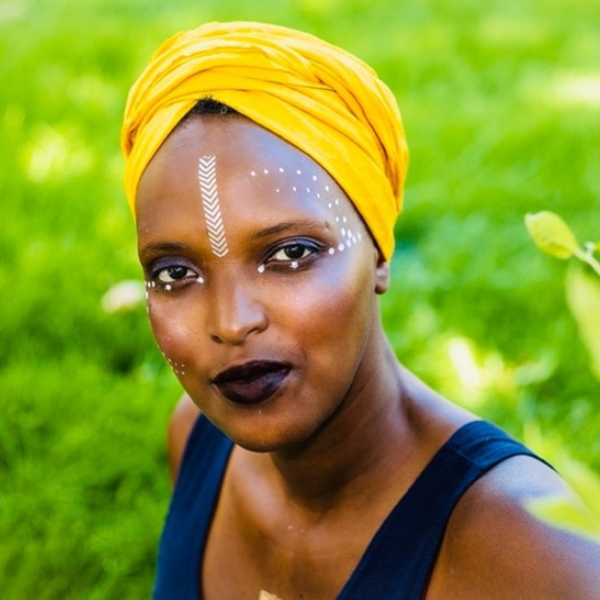 Colorado based artist and facilitator, Assétou Xango (AH-say-too SHAWN-go), is known as the Dark Goddess Healer. Xango's work dismantles the dangerous, colonial binaries that restrict or full existence. As a black, pansexual, polyamorous, genderqueer womxn, Xango exists as the in-between, the darkness that serves as the entry to our deeper selves.
Xango have been featured on HBO's Brave New Voices in 2010 and are a two-time TEDxMileHigh Speaker. Xango was a Fellow of the Academy of American Poet Laureates in 2021 and has been published by many prestigious organizations such as Westword and Poets.org.
Xango is the Emeritus Poet Laureate of Aurora, Colorado (2017-2021) and founder of Dark Goddess Collective. In all their work, Xango is dedicated to the visibility and rights of womxn and gender non-conforming people of color, through storytelling to dismantle binaries and divisions.