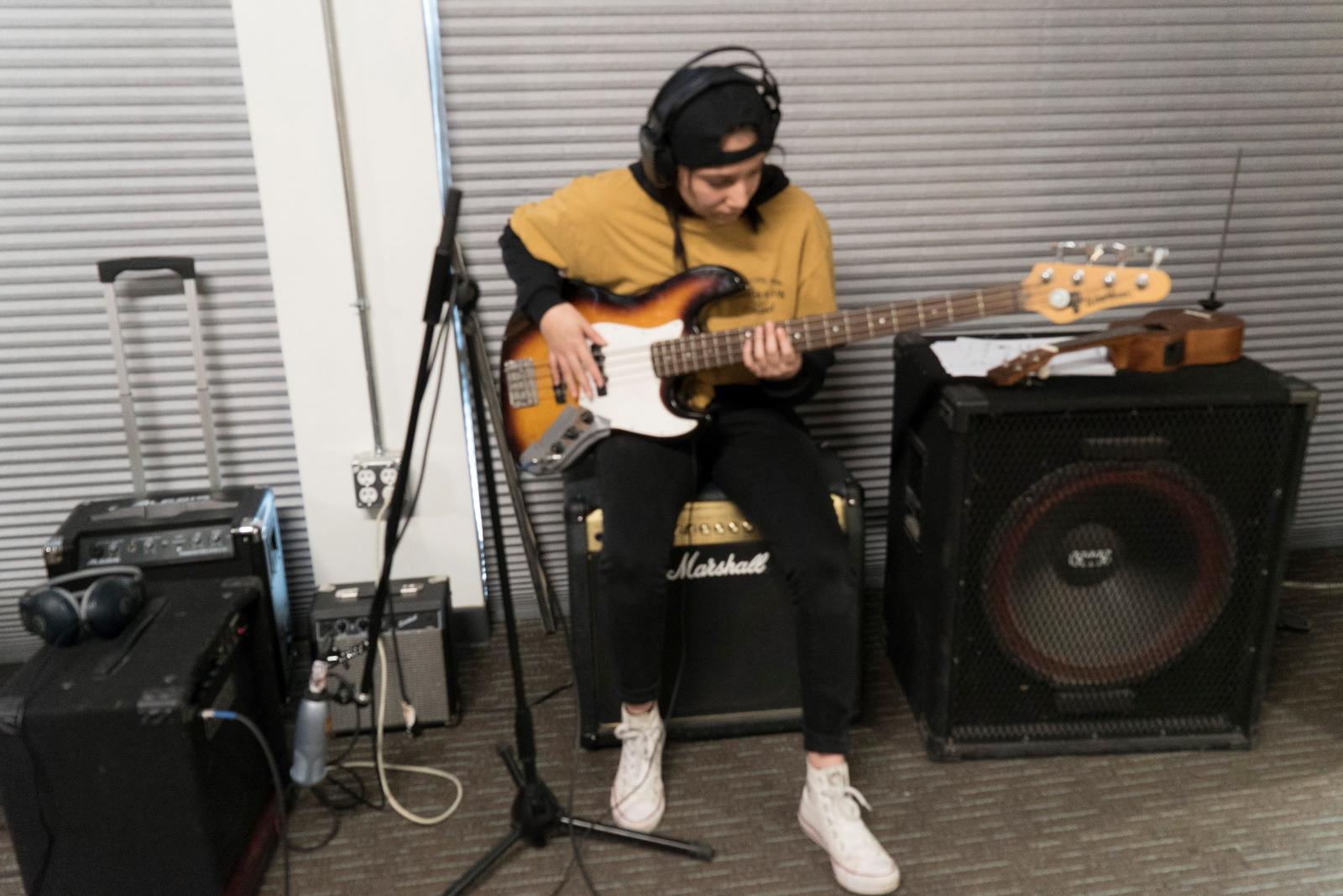 Yajaira Mora-Rivera: female bassist.
Yajaira got her start playing bass in her high school jazz band for three years before branching out to play with and for other musicians in pop, hip-hop, rock, punk, and metal. She has been playing for almost seven years now and has had numerous opportunities to play at amazing venues with amazing people.
As of August 2018, she is majoring in music performance at DIME Denver, a music institution partnered with Metropolitan State University. Currently, she has created what looks like a pop-rock band with her friends who are also in the fellowship program: Ashley, Jessy, and Karima. She hopes that by working hard on this band she and her fellow bandmates can further their music careers and accomplish all their goals in life.